By Omezia Ajayi
Deputy National Chairman (South) of the Reformed-All Progressives Congress R-APC, has dismissed talk of a court action against officials of the R-APC by some functionaries of the All Progressives Congress APC as both laughable and idiotic.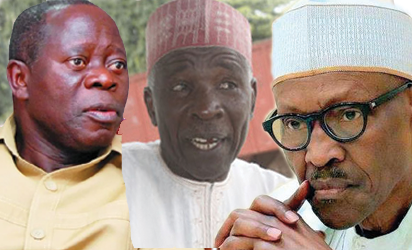 Reacting to threats of using the police and the courts to arrest and jail members of the R-APC by the APC high command, Chief Nkire wondered why the APC found it lawful to accept the nPDP in its fold for four years only to reject R-APC.
According to Chief Nkire the nPDP and the R-APC are more or less one and the same thing, being that R-APC is an amalgam of the nPDP and other aggrieved members of the APC.
Meanwhile, all aggrieved members of the ruling All Progressives Congress APC in the country have been told to embrace the Reformed All Progressives Congress R-APC in other to better the country and have their problems solved by an impartial and a reformed body.
The Deputy National Chairman (South) of the R-APC, Chief Sam Nkire made this appeal in Abuja, while announcing that the party would soon begin to hold discussion with members, especially those from the South-Eastern part of Nigeria who have been short-changed, especially during the recent National Convention.
Chief Nkire said the meetings would be held on a zone to zone basis, beginning with Lagos for South-West; Enugu for South-East and Port-Harcourt for SouthSouth, with the aim charting the way forward.