By Michael Eboh
The Petroleum Technology Development Fund, PTDF, yesterday, disclosed that its decision to sponsor Nigerians to Germany, France and China was aimed at deepening capacity in the Nigerian petroleum industry.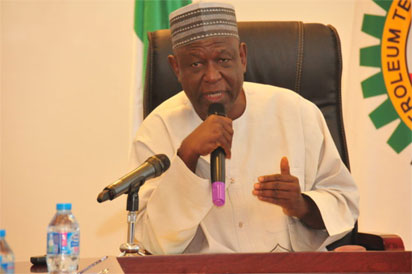 Speaking at the induction programme for its 2018/2019 Overseas Scholarship Scheme, OSS, scholars in the MSc and PhD category, Executive Secretary of the PTDF, Mr. Bello Gusau, said the programme would ensure that in the near future, Nigerians take over all operations in the country's petroleum industry.
Gusau noted that the process of mobilizing the successful candidates to the three countries would begin this week, while the conclusion of the mobilization would depend on visa arrangements with the various countries.
He said, "The whole idea of the programme is to develop capacity for the Nigerian oil and gas industry, so that going forward, virtually all operations in the oil and gas industry would be taken over by Nigerians. That is the whole purpose of the exercise.
"The takeoff depends on how soon we can conclude the visa arrangements with the different countries and that is commencing this week.
"However, those going to Nigerian universities are three or four times the numbers of those travelling abroad. We patronize each and every Nigerian university, especially for the undergraduate programmes."
Gusau further noted that under the current programmne, there are about 124 Msc students and 77 PhD students that are going to universities in the three countries, Germany, China and France, with other countries scheduled to open in the coming months.
He advised the scholars to remember the importance and purpose of the programme, while he urged the candidates to be good ambassadors of the country wherever they find themselves.
He, however, stated that challenges were not recorded in the selection process, partly because the process was very rigorous and very objective.
He said, "Hitherto, we subjected students to a one-hour test, but we thought that was not a good measure of their capacities. What we later did, we go through to see after four years of staying in the university, what quality of degree do you have?
If it a first class, you are going to earn more than somebody with a second class upper; is it a second class upper, you would earn more than someone with a second more lower in our marking. That is how we ended up with people that attended the interview.
"70 per cent of the marks or grades that they got are based on the documents that they have, including if you were given an award by your institution as the best student in any department.
Also, if you publish in a very good journal, that would also count. At the end of the day, we got a very good set."