THE first in a series of annual conferences in which the works of celebrated Nigerian writer and scholar, Professor J.P. Clark-Bekederemo is brought into focus to test their appeal and perennial relevance in a changing world started yesterday in Lagos.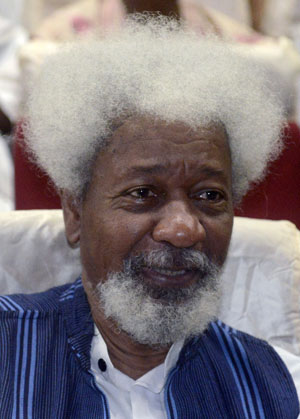 Its conveners are Prof. Hope Eghagha of the University of Lagos and Dr. G. Oty Agbajoh-Laoye, of Monmouth University, USA.
Prof Wole Soyinka is expected to deliver the keynote address entitled "Othello's Lament: the Migrant Rues the Waves," today.
The first plenary section will be chaired by Prof Ayo Banjo, while discussants are Prof. Molara Ogundipe, Mr.Sessan Dipeolu, Prof. David Okpako among others.
Also, another session will be chaired by Prof Austin Nwagbra, while Prof Ogaga Okunyade will  focus on "Mapping Roots: The Self and Place in the Imaginative Craft of J.P. Clark." Prof Thabisile Buthelezi will speak on "Codeswitching JP Clark and other African Literary Voices to African Language for Social Integration in Africa."
Prof Hope Eghagha of University of Lagos will chaired another session on Oral Presentations for Sessions 1: Parallel Panels session 1A(JP Clark: Performance , Ideology and Politics.
Also Prof. Edmund Bamiro, University of Lagos, will chair another the session on J.P Clark:  Linguistic studies and The New Media.