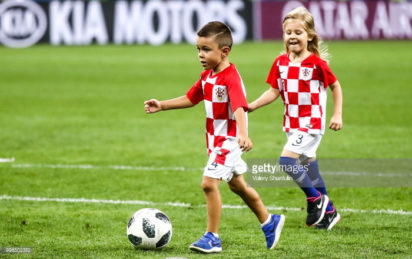 Children-of-Croatian-players
China has cracked down on online football gambling during the World Cup, arresting more than 540 suspected of participating in schemes involving more than $1.5 billion, state media said.

The suspects were "associated with more than 20 gangs", and their servers, computers, mobile phones and bank cards were confiscated, police in China's southern province of Guangdong told the official Xinhua news agency.
Some 70 mobile apps and websites as well as 250 online chat groups have also been shuttered, Xinhua said Wednesday without providing further detail.
In May, police honed in on an online gambling platform which accepted bitcoin and had grown to 330,000 members in just eight months.
Authorities arrested six of its key organizers, froze assets of over 5 million yuan ($750,000), and confiscated virtual currency worth over $1.5 million, Xinhua said, without giving specific dates of the raid.
Although all gambling is technically illegal in China, it is permitted in the country's hundreds of thousands of "lottery shops".
These are run by China's Sports Administration, with part of the proceeds ploughed back into sport ranging from financing stadiums to training the next generation of Chinese athletes.
However, the government remains vigilant and dozens of unauthorised "lottery ticket" apps, which enable punters to place a bet with a single click, were closed down in the first week of the World Cup.