By Victor Ahiuma-Young
President of Nigeria Union of Petroleum and Natural Gas Workers, NUPENG, Prince Williams Akporeha, has pleaded with the Federal Government to address the increasing cases of unfair labour practices in Nigeria's Petroleum Industry, saying employers in the sector are now slave drivers.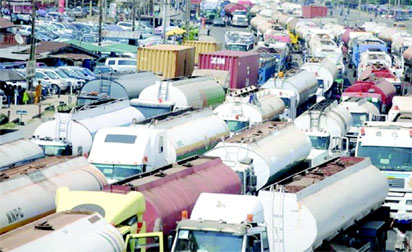 Prince Akporeha who spoke when he led members of the new National Administrative Council, NAC, of the union on a courtesy visit to the Minister of Labour and Employment, Senator Chris Ngige, said  " it is so sad that in the oil and gas industry as it is in other sectors, our employees have become more or less slave drivers with no hope for career growth and development. In almost all multinational oil companies in Nigeria, there are no more direct permanent jobs for the middle level to lower level cadre. Labour Contracts of 5 + 1 in the oil and gas industry in the years past have all been virtually turned to service contracts with a shorter duration of 1 +1 or even sometimes less."
He lamented that uncertainty of job security was of grave concerns to the union and all other stakeholders, noting that this uncertainty was responsible for violent crises the country was witnessing today and the ever increasing criminal activities among the youths as they no longer saw any reason for hardwork.
The NUPENG President pledged unalloyed disposition of the union to the promotion of industrial peace and harmony in the country, adding "We promise to administer the union with a human face, a heart of kindness, respect for the  extant  labour law, employers stakeholders and relevant institutions."
Subscribe for latest Videos