By Jimitota Onoyume
WARRI—THE Federal Government has been urged to decongest Apapa Port in Lagos, by  resuscitating Warri and Koko Ports in Delta State.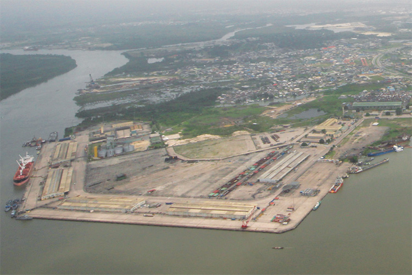 Speaking against the backdrop of the  gridlock in Apapa Port, Lagos State, Chairman, Warri South Local Government Area, Delta State, Dr Mike Tidi, said the development has again brought to the fore the urgent need for government to encourage the take-off of Warri  Port and others  in Delta State.
According to him,  common good and national interest should be the guiding principle to strengthen the nation's economy, stressing that when the Warri Port is allowed to take off, man-hour  and other losses suffered at the Lagos Ports due to congestion would be avoided.
He said motorists have had a hell of experience around the Apapa Port because of the congestion, stressing that it could be avoided.
"The road leading to Apapa and Tincan Island ports are now totally impassable, source of untimely death of people and business.
"It's high time Nigerians wake up and call a spade by name and prevail on the Federal Government to revamp the Warri port, as well as other ports across the nation."