By Vincent Ujumadu
AWKA—ELECTRONICS dealers in the commercial town of Onitsha yesterday stormed the Government House in Awka to protest what they described as the Anambra State government moves to impose an unpopular leadership in the market.
They waved placards some of which read, "The tenure of the former leadership has ended", "We say no to kangaroo election", "No account rendered after four years in office", "We want independent electoral body to conduct election for us", "The former executive had liquidated all our funds", and "Government revenue is brazenly being diverted in the market".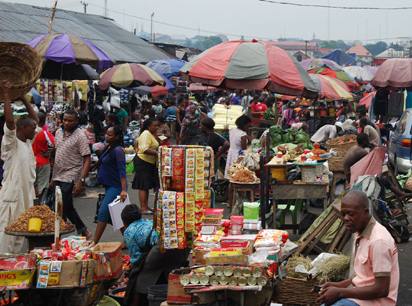 Led by a member of Board of Trustee of the market, Mr. Simon Nwankwo, they specifically accused the state commissioner  for commerce and industry, Dr. Christian Madubuko of adding to the confusion at the Onitsha Electronics Market   by appointing a caretaker committee only to dissolve it for no justifiable reason.
They said: "The commissioner is causing confusion in the market. We can't understand why somebody can be talking from both sides of his mouth.
"This commissioner came to the market and instituted a caretaker committee to oversee the market. But shortly, he came back and dissolved the caretaker committee without any explanation to us."
"The next thing we heard was that he had reinstated the former leadership and asked them to start preparing election for Saturday. This is arbitrariness. We can't take it from anybody. That is why we are in the Government House to let the governor know what is happening in the market."
The traders said they started suspecting the commissioner's move when he changed the usual venue of their election in Ogbaru local government area to Onitsha North, apparently to ensure that the exercise was manipulated.
However, the commissioner said the dissolution of the caretaker committee was not his making, even as he described the former leadership of the market as being part of the syndicate diverting government revenue in the market.
He  said:  "The state government had lost millions of naira to corrupt revenue collectors in the market through the printing and issuing of fake receipts to unsuspecting members of the public
Records show that one of the market leaders had defrauded the state government about N110 million and I have already asked the Department of State Services, DSS, to arrest him anywhere they sight him."