The Edo State Governor, Mr. Godwin Obaseki, has congratulated the  President and Chief Executive Officer (CEO) of GCA Energy Limited, Mr. Greg Uanseru, on his birthday celebration, lauding his contribution to the development of the country.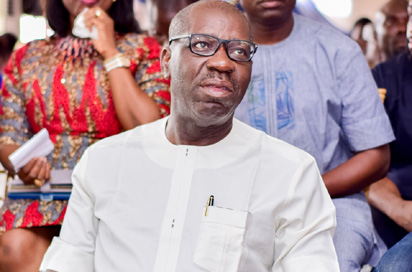 In a statement, Obaseki said Uanseru has been instrumental as an indigenous player in the oil and gas sector, with stellar performance in the servicing and maintenance arms of the sector.
"I celebrate Mr. Greg Uanseru on the occasion of his birthday. Uanseru has remained steadfast, focused and committed as a businessman, managing local and international clients and delivering value when and where it mattered the most.
"As an admirable Nigerian, Greg Uanseru is worth emulating. I urge youths in the state to follow in his path. His determination and will to succeed, and his commitment to ideals of excellence are values that should be lauded.
He commended Uanseru's successful foray into the oil and gas sector, and his growth over the years.
Uanseru has substantial investment in Nigeria's oil and gas sector, and is a big player in the supply of essential machine parts, tools and consumables, calibration and maintenance services.