By Sam Eyoboka
CHRIST Global Network, a communal fellowship of ministers of the gospel of Jesus Christ penultimate Saturday held its annual new wine conference for gospel ministers and church workers as part of effort to renew their strength through the Word of God and prayers for global impact and end-time harvest.
According to the presbyter, Bishop Taiwo Akinola, the Christ Global Network, CGN, started as a special burden in his heart in 1994 that prompted a promise to God in his heart which has eventually graduated into a divine assignment that signalled the commencement of thefellowship in 1998.
The 2018 edition of the conference with a theme;"Rebuilding Pentecostal Fire" featured group seminars on: Ministerial/Ethics; Positive attitude for personal growth and success; Women in ministry; Excellent in life ministry and Mentoring and loyalty in ministry, cordinated by Bishop Victor Akilla, the provost of the group and Bishop Abiodun Akinteye, the international cordinator among several others.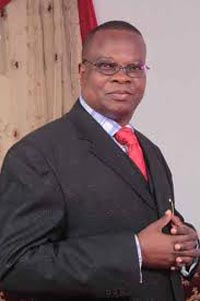 In a sermon on the same title, Bishop Akinola who is the presiding bishop of Rhema Christian Church, charged the congregation to spread the light of the gospel of Jesus Christ across the nooks and crannies of the nations of the world and invite the world into the marvellous light of God.
In an interview after the programme, the convener gave reason for the theme, sayin: "We all need God to inject new strength, renewal of patriotism, in particular, the spirit of God has to inter-vene if Nigeria must make progress," stressing that fresh people with fresh ideas and innovativeness should be encouraged into the poltical process.
According to him, "younger people must be encouraged to get involved in gover-nance to inject new thoughts, new ideas, new sensibility into our polity. We have been having recycled beings all these while. "
On the Not too young to run Act which was recently signed into law, Bishop Akinola expressed reservation, saying, however, "the younger people are better than us in exposure and the rest. I think that it can go a long way if it is properly articulated but I also must remember that the president said the people should not contest against him in 2019.
Asked the role of the Church in Nigeria to ensure God-fearing and visionary persons are attracted to the political process to provide the much needed leadership Nigerians are craving for; he said the Church believes in the involve-ment of Christians.
"Before now the Church has always folded its hands and watched happen-ings. But now, I can assure you we have raised the bar. We announce in all churches that people should go and collect PVCs and join political parties of their choice.
"It was never like that. So we have taken some steps. And I know that some church leaders are also engineering the enthronement of righteousness and truth in the nation. The Church is moving forward and the grace of God will help us."
He maintained that righteousness cannot be rehearsed or taught. "It is something that is embedded within. For anyone to stand for righteousness, he/she must have the gene of God on the inside. And so we believe that the Christian man is better positioned to stand for justice in the building of an egalitarian society."
According to him, some people fake integrity, arguing that "integrity which says you don't steal money but you steal opportunities is fake integrity but a Christian won't do that because the Bible says the Lord our God is one. Integrity is rooted in God. I believe children of God are the people who can really, truly, sincerely and honestly do that.
"I don't believe that if a Christian goes into politics he will be acting like a professional politician who will do all the things that politicians are known for but rather they will stand for the truth and their word will be their bond. So I think it's high time that Christians get there," he noted.
His thoughts about developments in the North East particularly the unabating killings of innocent farmers in the Middle Belt by Fulani herdsmen, the cleric described the situation as sickening and saddening.
"It's totally repugnant because I feel that the primary essence of government is to secure citizens and their property. When there is no security, there can't be progress. I think our government should buckle up and do something better before it's too late. Some of the gory pictures we see are dehumanizing.
"We should share common humanity. We keep hearing words from various com-passes, some now say if you don't give land, get ready to be killed. I don't think it's normal. I'm believing God that He will change something in Nigeria.
"There will be a better tomorrow for Nigeria. Talking of the Middle Belt, as a Christian leader, I won't want to just see it as a persecution targeted at Christ-ians. I can't help that anymore because we have a large number of Christians in that region, but even at that, it is important for Christians to arise because when you govern, you govern for all. That's my take," he stated.
Do you believe that some of the hap-penings are geared towards islamising the country, he was asked and his response was: "I don't like using that word. It has been bastardised. This is my conviction, Jesus said I will build my church and the gates of hell shall not prevail against it. So my position on that is that even if it's, at the last minute, heaven will sound and rescue its people because Jesus said the gates of hell SHALL NOT.
"So no matter the pessimism anybody can nurse, the devil cannot win. So nobody can islamise this country. There can only be a better tomorrow for Nigeria. That's part of the gameplan of our shouting and involvement, it's to sensitize everybody to all of these that nobody can Islamize Nigeria," he stated.