Public radio and television in Guinea-Bissau went quiet on Tuesday as state media workers joined an ongoing civil servants' strike.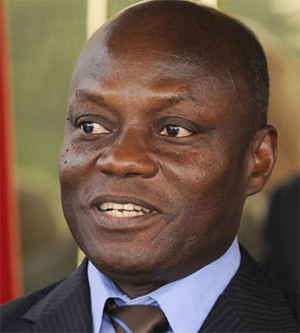 Daily newspaper No-Pintcha and news agency ANG, both state-funded, also took part in a planned three-day strike over pay and working conditions.
"We have interns who have worked in newsrooms for over three years without pay," union leader Julciano Balde told AFP.
"We work with the little we have, with no means of transport, old computers, while ministers drive brand new cars."
The journalists want better working conditions, including "decent" salaries, the hiring of all interns and means of transportation, according to their representatives.
The minimum wage is 45,000 CFA francs (around 68 euros) at the No Pintcha newspaper, 60,000 CFA francs (90 euros) at the national radio and 120,000 CFA francs (180 euros) at the state television channel.
Civil servants launched regular strikes in June and their largest union UNTG confirmed it will keep asking workers to stay home from Tuesday to Thursday every week.
"We will keep the pressure on and paralyse the administration until we get what we want," UNTG leader Julio Antonio Mendonca told AFP.
Guinea-Bissau, with a population of 1.8 million, has experienced periods of political and military instability marked by coups and mutinies of soldiers for several years.
The former Portuguese colony had been in the grip of a power struggle since August 2015, when President Jose Mario Vaz sacked his then prime minister Domingos Simoes Pereira.
After lawmakers did not meet for nearly two years, an agreement was reached in April at a summit of the Economic Community of West African States (ECOWAS) and a new prime minister, Aristides Gomes, was appointed.