By Demola Akinyemi
Organised Labour in Kwara State, has pleaded with the state government to immediately pay the pensioners in the state N900 million owed them in order to stop further deaths among the senior citizens.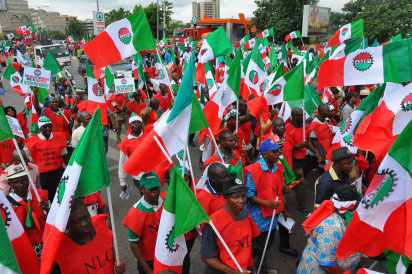 Speaking through the Chairman of Nigeria Labour Congress, NLC, in the state, Yekeen Agunbiade, he noted that the amount, which excluded pensioners in the local governments, was the accumulation of six months unpaid benefits of pensioners.
According to him:"The kwara State Government has not paid the so-called N150m monthly for the pensioners in the state this year.
The last time they were paid was in November or December last year. I have it on good authority that many pensioners have died in the last six months because of the non-payment of this money.
Let me say this, I am also aware that majority of them are using the stipend they are being given purely to buy drugs, no more no less.
So, since the money has refused to come in the last six months, it has led to the deaths of so many of them. So,we are begging the governor to have mercy on these senior citizens and pay them, so that they can buy the needed drugs and live longer."
Agunbiade also suggested that the state government could obtain loan to pay the money as was done by Dr Bukola Saraki when he was the governor of the state.