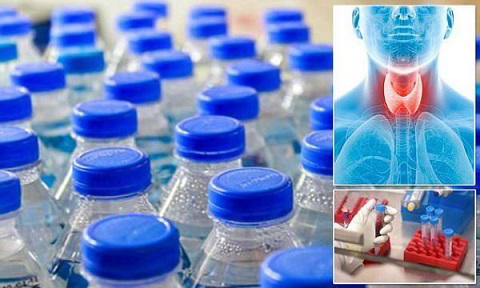 Plastic bottles.
By Princewill Ekwujuru
NIGERIA Bottling Company, NBC, bottlers of Coca Cola has said it will continue to invest in glass bottles as content container for its brands as it is more environmentally friendly, and helps the consumer to have a healthier drink.
The  Legal, Public Affairs and Communications Director, NBC, Sade Morgan, who spoke among other things at the mid-year meeting in Lagos told Journalists that the company is undertaking lots of reforms as a regards complaints by consumers on sugar intake which has moved the company into reformulating its products to align with consumers health concerns.
Answering question on competition, she stated: "competition is very critical for growth, it challenges the leader it makes us to become more loyal, ensuring the quality of our products are not compromised. At the same time, though cost of operation continues to rise, we will continue to invest in our glass inventory, even as more competitors come in."
On women empowerment she said: "Women around the world have long been critical contributors to Coca-Cola's business system, and they often face significant barriers to realizing their own economic empowerment. To help women entrepreneurs overcome some of their most common challenges, in 2010 we introduced five by 20, a programme designed to enable the economic empowerment of five million women by 2020."