Bose ADELAJA
The National Association of Liquefied Petroleum Gas Marketers has advocated for free distribution of domestic gas cylinders to Nigerians.
At an interactive forum with journalists, the Public Relations Officer, South West Zone, Mr.Odo Gbolahan said this will make domestic gas affordable in homes especially those who cannot afford to buy cylinders.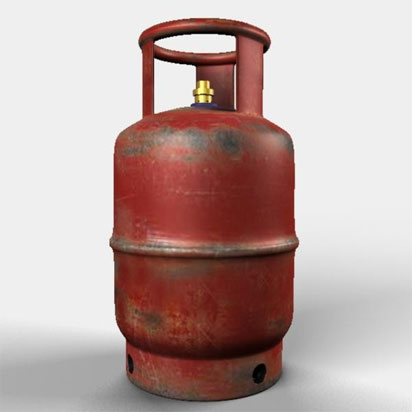 He stated that the use of domestic gas will go a long way to reduce emission and dangers associated with unwanted smoke which damages the ozone layer. Gbolahan who is the Chief Executive Officer of Dukadan Oil and Gas Limited, admonished the government to subsidize gas to enable every home have access to domestic gas.
He said, "In Chad Republic, it took them a period of three years to enact a law prohibiting the use of charcoal and firewood."
The little tree that is supposed to be your natural  monument is being cut down to cook. During a business trip to Chad Republic, I advised the Chadian government on the use of domestic gas and this helped the country in the use of domestic gas. Back home, why can't we make a law prohibiting the use of charcoal and firewood thereby introducing and subsidizing the use of domestic gas?"
Gbolahan also, solicited for the removal of value added tax on gas.
"The government should place high tariff on vehicles running on fuel and remove the VAT on vehicles running on gas. The benefits are numerous in the sense that you are not going to pay subsidy on gas. Since the Abacha regime, gas has been deregulated and nobody pays subsidy on it. If this is in place, all cars will be running on gas and this will reduce emission and service charge. In terms of economic value, the range at which 12.5kg gas can take a vehicle, N20,000 worth of PMS cannot take it," he added.