By Harris-Okon Emmanuel
UYO—Akwa Ibom High Court sitting in Ikot Ekpene has sentenced a man to death by hanging for killing his 11-year-old son for allegedly casting spells on his business.
The man, Christopher Udoh, from Obot Akara Local Government Area of the state reportedly murdered his son, Gabriel, for indulging in witchcraft which led to his many years of misfortunes.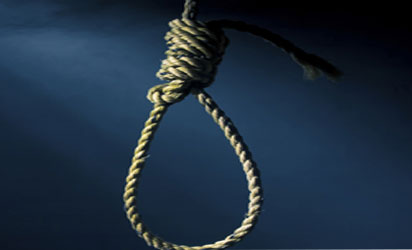 Justice Joy Unwana of the Akwa Ibom High Court (Ikot Ekpene Judicial Division), handed down the sentence, after finding the accused guilty of murder in line with Section 316 (1) of the Criminal Laws of Akwa Ibom State.
The court held that the convict, who had already admitted committing the offence, deliberately killed his 11-year-old son for allegedly being behind his many years of unsuccessful stint in his business in Benin, Edo State.
According to the convict, he had struggled for many years to take a big leap in his business, but later realised that his son, who he suspected of being a wizard, was responsible for his inability to make headway in business.
His words: "After my inability to have a serious breakthrough in business, I discovered that my son could have been responsible. When I could no longer carry on with the business, I was stranded in Benin. I had to return home with nothing."
He added that every attempt to break even in life failed, even to get married "since his mother was no longer with me following years of hardship that she could not bear.
"For me to free myself of such spell, I had to kill him, burn his body and dump the remains in a pit," and pleaded with the court to be lenient and for God to have mercy as he was only being used by the devil.
Meanwhile, youths from various villages in Etim Ekpo have protested an attack on the palace of the late village head of Ikot Ese, Chief Ukanga Udo, by militants, who killed four persons including the son of the late monarch.