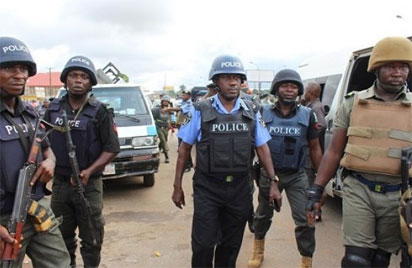 Police IG orders commissioners to strategise over Yuletide security
By Alemma-Ozioruva Aliu
A 41-year-old man identified as Matthew Atewe was yesterday arraigned before an Evboriaria Magistrate Court for defrauding his fiancé identified as Gladys Imagbenikaro the sum of N4,285,000.
Atewe was accused of being introduced to the family of his fiancee as would be husband,  used the familiarity to access the sum and then got married to another woman.
Younger brother to Gladys, Kenneth Imagbenikaro, who spoke while testifying at the resumed hearing of the trial said Atewe came to their house with the false pretense of marrying his sister and that trust in him by the family led to his sister sending goods worth €12,000 or N3,000,000 to help her to sell.
He said his sister sent another N1,285,000 to Matthew to be deposited in her account.
He stated that the sister sent him to retrieve the goods and cash from Matthew after she noticed that he was no longer truthful to her.
According to him, "Due to the trust my sister has in him, she sent him goods worth €12,000 which is equivalent of N3m. My sister also sent N1,285,000 to him to put in her account."
Presiding Magistrate, S.A Ugah, adjourned hearing of the case to August 16, 2018 for continuation of hearing.