Former President of the Chartered Insurance Institute of Nigeria, CIIN, and the Managing Director of Alpha Choice Insurance Brokers, Mr. Sunny Adeda, in this interview talks on effects the economy is having on insurance business. Excerpt.
By Rosemary Onuoha
WHAT was the experience of insurance operators in the first half of 2018?
For the insurance industry, we are usually quite busy in the first half of every year.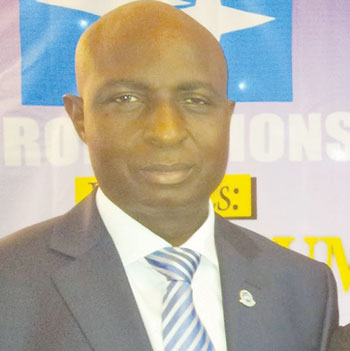 Most of the big corporate accounts are renewed in January and then towards the middle of the year, some other customers might renew their various policies.
But towards the end of the year, we prepare again for renewals of the incoming year. So far, the industry is progressing very well but the economy itself is not helping matters in the sense that the disposable cash for a lot of people is not also there.
Most companies and factories are still not in full operation. Some factories have closed down while some have partially closed down. Technically, insurance is being financially affected. We hope that all the steps the government is putting in place to ensure that the economy comes back to what it was works, then insurance will boom once again.
What are your expectations from the budget that was recently passed?
The country's budget experience has not been too encouraging, as it is passed late into the year. We appeal to the legislators to try and fast-track the process so that insurance can run for a full year. If the budget is approved early enough, then Ministries, Departments and Agencies, MDAs, of government can also renew their policies on time. Because of late passage of budget, some MDAs don't renew and it is a situation that we are facing today.
Bottom-line of some organisations
If there is no premium, then there is no cover. That could be a loss to the companies that are underwriting those businesses. In essence, we are hoping to see a situation whereby the budget is passed by January 1 every year.
This will enable us to have the benefit of the full year of the budget for insurance.
How is the economy affecting insurance business?
Due to the economic situation of the country, the disposable income of the average Nigerian is very small and because many insurance companies are struggling, they will not want to scare away customers with increased premium.
When you check the bottom-line of some organisations, you will discover that they are managing and struggling to stay afloat.