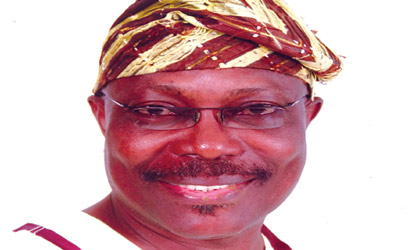 Salvador
Lagos – The Lagos State chapter of the Peoples Democratic Party (PDP) has condemned the violence that erupted at its meeting in Eti-Osa area, describing it as very unfortunate.
Mr Moshood Salvador, the State Chairman of PDP, spoke on Sunday in Lagos while reacting to the incident.
The violence broke on Saturday at a mobilisation meeting of the party at Eti-Osa following disagreement among its members.
Salvador described the incident as "very sad'', especially as the party was working hard to rise above its challenges to attain greater heights.
He blamed the incident on saboteurs who were never interested in peace and progress of the party.
Salvador said that the police had waded into the matter, believing that the perpetrators would be made to face the law.
"The incident was condemnable and unfortunate, especially as the party has been working hard on its repositioning.
"You see, this is what I talk about everywhere I go, that people should shun violence at all levels and embrace peace.
"The incident is saddening. We feel sad that some people would still go in the way of violence in spite our efforts to promote peace," he said.
Salvador said that trouble started when suspected thugs invaded venue of the meeting and beat a chieftain of the party after a disagreement with another party leader in the area.
He said that his security details whisked him away from the scene immediately they sensed danger.
The party chairman said it was after he left the venue that he was told that there were shootings and somebody died.
Salvador said that he would write a report to the national leadership of the party for appropriate action.
He blamed the incident on act of indiscipline of some members, saying that he would fight impunity in the local chapter of the party.
Meanwhile, the Lagos State Police Command, on Sunday said it has detained five PDP chieftains in the state for interrogation over the killing of Mr Borishade Adeniyi, the Chairman of PDP Apapa Chapter.
CSP Chike Oti, the command's spokesman, said in a statement that what was supposed to be a peaceful political meeting of PDP members ended in unnecessary bloodletting. (NAN)