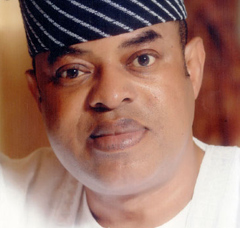 By Olasunkanmi Akoni
LAGOS—Senator Gbenga Ashafa, representing Lagos East Senatorial District has expressed assurance that the on-going constructction of Lagos-Ibadan Light Rail project when completed will not only boost the economy of the country, but will also create thousands of jobs for Nigerians.
Ashafa, however, commended the level of work and commitment of the Federal Ministry of Transport, Nigeria Railway Corporation, NRC, and construction firm handling the on-going constructction of Lagos- Ibadan Light Rail project.
Ashafa the Chairman, Senate Committee on Land Transport made the remark, yesterday, during the Joint Senate and House of Representatives oversight visit to the Headquarters` of the Nigeria Rail Way Corporation in Lagos and inspection of the work being done at the Lagos-Ibadan segment of the rail revitalization project.
According to him, "I must commend them for their commitment towards the revitalization of Nigeria railway.
"Let me commend the Ministry of Transport, the NRC and CCECC for the commitment they have displayed towards the actualization of the rail revitalization agenda of President Muhammadu Buhari.
"I would also like to commend the Federal Government for its effort in ensuring that capital releases are being made towards ensuring the timely completion of the project."