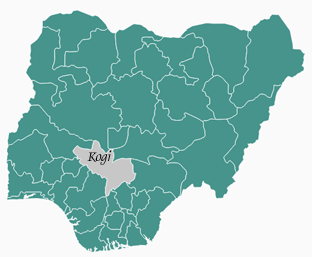 By Boluwaji Obahopo
LOKOJA—LEADERS of Peoples Democratic Party, PDP, in Ijumu Local Government Area of Kogi State, have agreed to the zoning of Kabba/Bunu/Ijumu Federal House of Representative seat to Ijumu Arin in Ijumu Local Government area of the state.
The leaders made the decision known through Ijumu Arin PDP Elders Council in Lokoja at the party's state secretariat when the council picked the Intent Form for Engineer Obatoyinbo.
According to the spokesperson of the group, Segun Ojo, the rotational arrangement between Kabba/Bunu and Ijumu councils for the seat had been adhered to in the past and needed to be followed because it had given peace to the area.
He said: "It was as a result of this arrangement that Ijumu Oke through Ijumu council area had the first slot in the person of Abiodun Ojo.
"Kabba/Bunu Local Government also had its turn through Duro Meseko back to Dino Melaye in Gbedde side of Ijumu, and followed by the present occupant, Tajudeen Yusuf of Kabba.
"Ijumu Arin is the only axis left in Ijumu. And laws of justice, equity and fair play demand that others hands off for Ijumu Arin to have its turn."
The group called for the cooperation of all aspirants to the zoning arrangement.