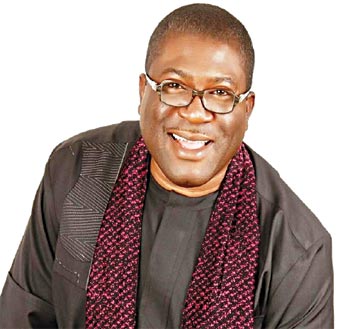 By Emeka Mamah
OWERRI—DEPUTY Governor of Imo State, Prince Eze Madumere, has lamented alleged persecution of his supporters, especially members of the State House of Assembly and other members of the All Progressives Congress, APC, in the state.
Madumere spoke at a church service to mark his 54th birthday at the Chapel of   Praise, Malinda, Mbieri, Mbaitoli Local Government Area of Imo State.  These were contained in a statement signed by his Media Aide,Uche Onwuchekwa.
He asked political office holders not to pay lip service  to the issue of good governance,  pointing out that any opportunity entrusted in them by the electorate should be utilised for the benefit of humanity.
According to him, politicians should reflect on quality of service delivery to the populace, as they will be called to give account of their stewardship by both the citizenry and God.
"Leaders should not take good governance for granted as each opportunity entails selfless service to the citizenry," he said, adding that anybody who failed to excercise caution in the performance of his duty would be doomed for behaving in a manner  that portrayed him/her as serving himself.
He vowed to remain focused and committed in his efforts by helping in the deliverance of projects that would impact positively on the people.