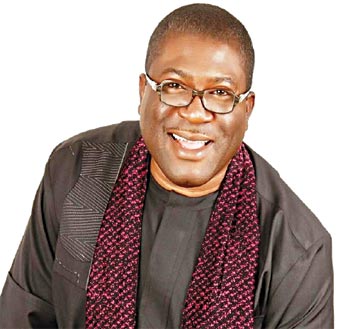 By Vincent Ujumadu & Chinonso Alozie
AWKA—AN Abuja High Court has granted the prayer of one Stanley Okwara, who is the plaintiff in a suit to stop the impeachment process of the Deputy Governor of Imo State, Chief Eze Madumere that the Speaker of the Imo State House of Assembly, the Chief Judge of the state and five other defendants be served with the court summons aimed at stopping the impeachment.
Trial judge, Justice Ahmed  also granted the request of the counsel to the plaintiff, Mr. Johnmary Jideobi to serve the defendants by substituted means  or by registered courier service and outside the jurisdiction of the court in Imo State as prayed.
He also directed all the parties to maintain the status quo pending the hearing so as not to destroy the res (subject matter) in the motion on notice.
The Judge said: "It appears to me that the issue before me is not impeachment itself or an action on impeachment. It is an application from the applicant, a legal practitioner from Imo State of Nigeria being afraid of the continuous infraction of the constitution by lawmakers in Imo State House of Assembly as argued in his address.
"I asked myself whether the said action could not be competently commenced in the High Court of Imo State. I must caution myself not to grant the orders sought in the motion ex-parte so as not to frustrate the smooth running of the Imo State House of Assembly, or restraining the Honourable Chief Judge of Imo State from exercising his constitutional duties.
"I must also state that the parties shall be served with the processes in this suit and the orders of this court and the law remains that same ties their hands as if an order has been made in law, as this court has inherent powers to set aside any  step or steps taken after the service of this processes on the defendants, to foist a situation of helplessness on this court.
The Judge adjourned further hearing to 27th of November, 2018.
Ihedioha asks Imolites to defend democracy 
Meanwhile, a former Deputy Speaker of the House of Representatives, Mr Emeka Ihedioha, yesterday urged Imolites to rise and defend democracy in the state.
Ihedioha was reacting through a release to newsmen in Owerri by his Chief Press Secretary, Mr. Chibuike Onyekwu, on the impeachment process against the Imo State Deputy Governor, Eze Madumere by the state House of Assembly.
He said: "The deputy governor's obvious offence is his legitimate aspiration to run for the highest political office in the state, contrary to Governor Rochas Okorocha's preference of his in-law, Mr. Uche Nwosu.
"This unfortunate development is particularly alarming and indeed worrisome to all advocates and defenders of democracy and rule of law in Imo and the nation at large."