By Ayo Onikoyi
For a woman who left the comfort of her country, Colombia, having lived most of her life in Europe; Holland, France, Serbia, Sonia Ogbonna, mother of one and wife of hotshot actor, IK Ogbona, must know a thing or two about love, relationship and marriage.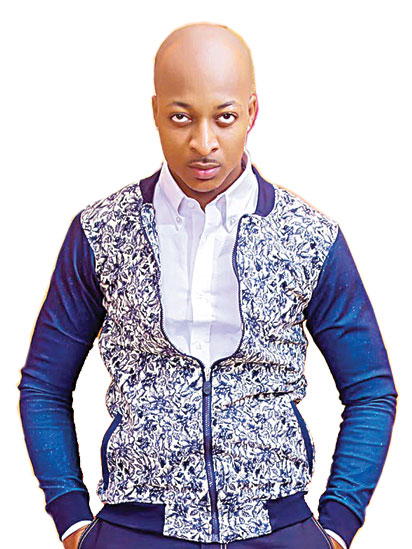 So, when the delectable Latino decided to give a lesson on marriage and relationship, with her Instagram post on Wednesday, she had many listening ears; some amenable and some discordant.
"For some reasons, people (mostly females) are brainwashed to think that every relationship that didn't lead to marriage is a"waste of time". Where are you rushing to? Let me start with a gentle reminder – marriage isn't any form of achievement like some of you might think," she began, with a long narrative .
"You make yourself a queen, no one will do it for you. Achievement is to be happy. Period. Let me explain further. Everybody was sent to the world for a purpose, but not everyone was meant to stay.
Some are meant to teach you things you need to know to continue your journey towards your destiny but without them, your paths will split after their mission is complete ,and that's not a tragedy but a huge blessing . You helped each other out, now it's time to go.
No regrets,no hard feelings because everything sent your way is always a gift?Experience is the greatest source of wisdom,and be thankful for it. Real purpose of it is not to teach you about others or to make you develop a negative stereotype about them ("all men this/all men that") but to allow you to get to know yourself better.
That's the real purpose of interactions with others-to give knowledge that will help you understand yourself better,to understand what you really want and what you can/can't deal with . To help you learn about your own capacities and weaknesses and, above all, to help you open your eyes about what you truly deserve and how worthy you actually are…" says part of the post.
Many found her lesson inspiring and compulsive but there were many dissenting voices, who thought she wasn't on the level.
"Marriage is not an achievement but you are married with a kid, you must be very stupid.  In fact I pity your so called-hubby. You are telling the world that he is nothing and I can also see you ain't enjoying your marriage because if you are, you will know that it is an achievement,  foreign bitch," one certain Chioma Okoli fired her.
A comment by one @officialsammycool1221insinuated that her post might have been informed by a crack in her marriage.
"I hope someone is not breaking from her matrimonial home? Because what God has joined together let no man,woman or silly ideas come in between," says the post.