By BENJAMIN NJOKU
lifetime," they said.
According to the duo, while they were itching to delve into music, their dad advised them against such move, insisting that they must not allowed their passion to interfere with their education. Then, they were undergraduates of Computer Science and Accounting respectively at the Imo State University, Owerri. But upon their graduation in 2012, the identical twins immediately delved into music, and they have not looked back since then.
Interestingly, the duo said they are putting plans together to drop their debut album before the end of the year. They are also planning to do collabo with their dad in future. "yes, it will definitely happen someday. But at the moment, we are working on something that's very new and trending. The moment we decided to go into music, we already got the highlight from our dad . For you to start out as an artiste, you need to create your own sound. And coming from a music family, we have that imbibed in us to create our style and to do something that is different from what our dad is doing right now. If you listen to some of our songs you will attest to the fact that we actually sound different from our dad,sound that is distinct from what the ones dominating the Nigerian airwaves today," the duo explained.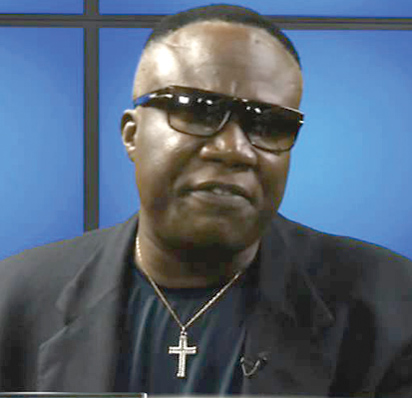 However, since making their debut in the music scene, the duo has graced many stages and earned a lot of accolades in return. The first was about seven years ago, when they made a guest appearance at the 2011 edition of the Peak Talent Show, where they showcased a lot of rhythmic dance moves and vocal dexterity. Indeed, after a period of writing songs and doing back-up vocals for a host of the biggest music stars in the industry, the duo dropped their debut single "I Like it" few years back.
However, expressing happiness that his children are following in his footsteps, legendary Mike Okri said " I am happy about the development. They listen to me and they are doing really well. They are level-headed and have shown willingness to prosper in all they do." As chip off the old block, Tega and Fejiro surely have a sacred task of expanding the frontier of their father's music, ensuring that his name outlives him just as what the likes of Dare Art Alade, Femi Kuti and Seun among others have done to sustain the legacies of their late fathers who where once music icons in their own ratings.