… Analysts project rise in headline inflation in July
By Elizabeth Adegbesan
There are indications that the lingering farmers-herders clashes in major food producing regions in the country may have put more pressure on the food inflation numbers.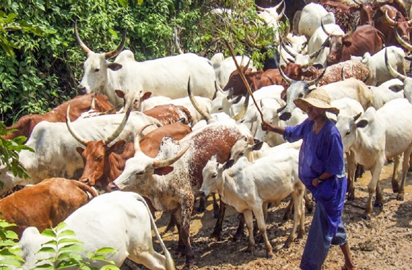 The National Bureau of Statistics, NBS, said yesterday that though headline inflation rate dropped for the 17th consecutive month in June, 2018, food inflation ticked up month-on-month (MoM) for the fourth consecutive month.
According to the Bureau's inflation report for June 2018, the Consumer Price Index (CPI) which measures inflation dropped to 11.23 percent year-on-year (YoY) in June 2018 from 11.61 percent recorded in the previous month, but also shows a rise to 1.24 percent from 1.09 percent month-on-month (MoM).
The inflation data showed that the Composite Food Index (CFI) which measures food inflation, sharply rose MoM to 1.57 percent in June from 1.33 percent in May. The June numbers is showing about 0.72 percentage point tick up from 0.85 percent recorded in February when the pressure on CFI began.
The MoM rise in food inflation is remarkable in food producing states (Kogi: 5.05 percent MoM, Oyo: 3.54 percent    MoM and Gombe: 2.75 percent MoM), but this was offset by the MoM food deflation recorded in other major food producing states not prone to farmers/ herders clashes such as Edo: 0.01 percent MoM; Kwara: -0.56 MoM; and Kaduna: -0.10 percent    MoM.
According to analysts, the magnitude of the farmers/herders crisis would lead to an upsurge in Headline Inflation figures from July onwards.
Commenting on this development, economists at  Vetiva Research, an arm of a Lagos based investment house, Vetiva Capital Management Limited, stated: "We note that most inflationary pressure can be traced to food prices—domestic food in particular as MoM imported inflation has been relatively flat for the last six months even as we have seen an uptick in monthly food inflation.
The imported category accounts for about a quarter of the overall food basket. Even after accounting for some seasonal effect on food prices, it is likely that resurgent domestic food price pressure is partly as a result of the ongoing violence in the Middle Belt, the major food-producing region in the country. We would see the magnitude of this effect at the onset of the harvest season at the end of Q3'18."
Analysts at Lagos based United Capital Plc stated: "We note that while YoY moderation in the headline rate was sustained in the month of June, sustained pressure on MoM inflation rate which printed at 1.24 percent suggests that high base effect which had largely supported successive moderation in headline inflation rate is gradually fizzling out. "Looking ahead, we expect the momentum of decline in headline inflation to further slow amid sustained pressure on MoM inflation rate which is anticipated remain above 1.0 percent in the month of July.
"Clearly, pressure on food prices remains a concern as feedback effect from the farmers-herders crisis in food-producing northern part of the country continues to impact on crop and livestock supply. To this end, we highlight the uptick in MoM    food inflation (to 1.6 percent in June 2018) for a fourth consecutive month, after touching 0.85 percent in February 2018. "Overall, with rising risk to a further slowdown in prices in the horizon, jitters in the political climate, rate normalization in the US and global trade uncertainties, which may pressure FX, we expect headline inflation to resume an uptrend as early as July2018. Thus, we project a slight increase in headline inflation to 11.3 percent in July  2018."