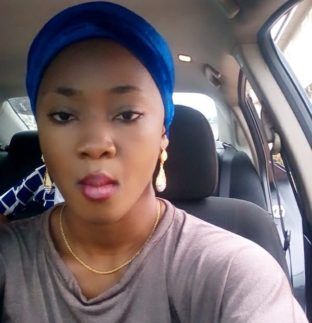 By Dayo Johnson Akure
FOR fear of arrest, the mother of the suspected killer of the daughter of the former deputy governor, Khadijat Oluboyo, their tenants and many landlords in their Oke Aro extension residence, Akure, Ondo state capital have gone into hiding.
Recall that the Father, Alani, Adekunle Alao was arrested alongside the suspected killer Adeyemi Alao after the decomposing corpse was exhumed from the grave he dug and buried the victim inside his room.
Immediately the father was arrested, the suspects mother simply refered to as Alhaja fled the house and is yet to return.
Also, findings during a visit to the Oke Aro extension residence of the father of the suspect showed that the area remained desolate.
The three tenants leaving at the building where the suspect buried the victim have reportedly gone into hiding.
Some police detectives from the state CID visited the area and interrogated the father who was released on the instruction of the father of the victim.
The former deputy governor was said to have exonerated the father of the suspect of any complicity being the person that exposed his son to the police.
Efforts to interview the father of the suspect proved abortive as he said he was under strict instruction not to talk to the journalist.
Pressed further, he confirmed that he was the one who invited the police after the strange discovery in his son's room.
It was the report that led to the arrest of the suspect who killed his fiancé for ritual purposes.
The deceased, a final year Student of the State-owned Adekunle Ajasin University, Akungba-Akoko, (AAUA)'s decomposing body was found in his room
A neighbor who volunteered information said that the suspect just completed his one year National Youth Service Corps (NYSC) in Abuja.
According to him the suspect lived with some tenants at the boys' quarter of his father's house.
Speaking in confidence, the neighbour said that " there are six rooms in the boy's quarter and Adeyemi lived in the last room in the apartment.
He said the suspect was the first son of his father.
The neighbor said it was the ghost of Khadijat that appeared to the Mutiu; the younger brother of Adeyemi in the father's house.
He described the suspect as a reserved person who rarely speaks with people on the street.
According to him " it was when the ghost appeared to Mutiu that he went to his brother's room and discovered that he was trying to evacuate the decomposing body from his room.
Our source confirmed that the tenants of the father, many landlords and the mother of Adeyemi simply known as Alhaja have bolted for fear of arrest by the Police since the strange discovery in the area.
Police lmage maker Femi Joseph assured members of the public that the matter was still under investigation and findings would be made public soon.