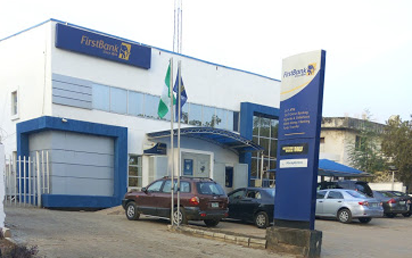 FirstBank
First Bank
First Bank of Nigeria yesterday said it will repay a $300 million Eurobond debt, two years before it matures in 2020.
The bank made this announcement in a statement yesterday, saying the repayment which will be effected next month,  demonstrates   the strength of its foreign currency liquidity and the resilience of its balance sheet.
The bank stated: "FirstBank of Nigeria Limited has exercised its option to redeem the fixed rate subordinated Note ("the Note") held by FBN Finance Company B.V. Accordingly, FBN Finance Company B.V. exercised its option to call the $300 million  8.25 percent subordinated notes, raised in the international debt markets, due August 2020.
"By this action the bank intends to call and prepay holders of these notes on August 7, 2018. Calling these notes ahead of maturity, demonstrates the strength of the bank's foreign currency liquidity and the resilience of our balance sheet.
"Despite the 2020 bond being a subordinated Tier 2 instrument, we are able to redeem this without any impact on our capital ratios, due to the surplus Tier 2 capital we currently hold confirming the robust capital base of the bank.
"To ensure the smooth redemption, FirstBank had systematically built up internal liquidity on the back of a strong franchise and its deep market access in the course of 2018, foreign currency deposits had grown 11.9 percent year to date and 6.9 percent year on year. "FirstBank will not be reissuing debt in Eurobond markets in the near term, following the planned redemption. Reissuance will be a function of our funding needs, market conditions, expected pricing in relation to alternative funding structure and sources. At the moment, the bank has ample liquidity to meet foreign and local currency funding needs and maintains sufficient market access to raise additional funds, if required.
"It is important to note that the bank through its various special purpose vehicles (SPVs) , like FBN Finance Company B.V. is a repeat issuer and this exercise would make it the second time FirstBank will call and prepay bondholders following its debut 2007 9.75 percent $175 million which was called in 2012. It is a known issuer in international debt markets and has significant market access
"The bank has remained focused on delivering on its strategic objectives and continues to execute towards; improving its asset quality and risk management; enhancing revenue generation; and optimizing operational efficiency."