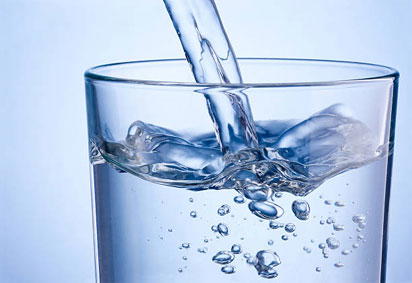 Glass of water
By Gabriel Ewepu
ABUJA- THE Federal Government, at the weekend, wooed foreign investors in Singapore, to put their money in the nation's water sector with lucrative incentives.
This was contained in a statement signed by the Director, Press and Public Relations in the Federal Ministry of Water Resources, Mrs Kenechukwu Offie, where the move was made by leader of Nigerian delegation, Permanent Secretary of Federal Ministry of Water Resources, Dr. Musa Ibrahim, to 2018 World Cities Summit, at the Singapore 'International Water Week and CleanEnviro Summit.
Musa told the Singapore Minister of Environment and Water Resources, Mr. Masagos Zulkfilion, in their meeting at the summit that the water sector in Nigeria has enormous potential and profitability based on the abundant resources it hold, and any investor in the sector would not like to leave when he or she sees the yield based on the huge population of Nigeria, as other sectors also depend on the water sector to thrive smoothly and successfully, and that "Nigeria would welcome more foreign investments."
He also told Singaporean investors to consider investing in the WASH sub-sector for robust profits.
The 2018 edition of World Cities Summit, Singapore International Water Week and CleanEnviro Summit is a premier global platform for cutting-edge technologies and sustainability solutions.
The Summit had over 200,000 delegates in attendance from different countries with the objective of ensuring safe environment and drinking water, as they work towards achieving good environmental practices.
According to the Ministry's scribe, the essence of Nigeria's participation focuses on the best solutions in scaling up water supply and sanitation in order to meet the Sustainable Development Goals 6 (SDGs 6) on water supply and sanitation.
He said: "Nigeria is a strategic country with a whole lot of juicy investment opportunities. The water sector is one of them and this sector has all it takes to make investors comfortable by meeting their expectations upon investment.
"We have mouth-watering incentives for investors in line with our easy of doing business policy in the sector. We want Singapore and other countries at this Summit to take advantage of what we have to offer investors in the water sector and others in our WASH sub-sector."
He further stated that Nigeria has developed a model for scaling up water supply and sanitation coverage through the instrument of Partnership for Expanded Water Supply, Sanitation and Hygiene (PEWASH).
According to him the PEWASH serves as good foundation towards achieving goal 6 of the SDGs and ensuring availability as well as sustainable management of water and sanitation for all.
Meanwhile, he (Musa) has reached agreement with the Singapore Cooperation Programme for capacity building for staff of the Ministry on water related issues, which will soon commence.
In his response, the Singaporean Minister of water Resources and Environment, said the Nigerian government should have relevant laws that will protect investors interest, which he acknowledged investment opportunities in the water sector.
According to him the importance of international relations and trade in spurring industrial growth based on the circular economy does not end at national borders due to the global nature of manufacturing supply chains.