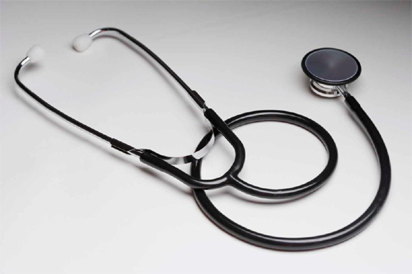 Mr Kolawole Ogunleye, an Environmental Health Expert, on Saturday urged healthcare givers and institutions to engage in proper management and disposal of medical waste to prevent the spread of communicable diseases.
Ogunleye, who is the Acting Head of Environmental Service, Department of Family Health Medicine, Lagos University Teaching Hospital (LUTH), said this in an interview in Lagos.
According to him, infection and parasitic disease, which are preventable and treatable, remain the primary causes of death worldwide.
"International attention is currently focused on HIV/AIDS, malaria and tuberculosis as well as on global health security.
"However, many other chronically endemic tropical diseases which have a significant negative impact on the lives of the poor populations are still much neglected in the global public health.
"About 20 per cent of healthcare waste can be dangerous and are thus referred to as risk waste,'' he said.
Ogunleye listed needle stuck injuries, exposure to radiation, environmental pollution or degradation through air, water, land, and reuse of some type of waste as risk and hazards of healthcare waste.
"Improper disposal of healthcare waste can lead to public nuisance such as offensive odour and unsightliness that could lead to the spread of communicable diseases.
"Also, diseases such as cholera, hepatitis A,B,C, dysentery have an enormous impact on individuals, families and entire communities in developing countries,'' he said.
The expert called on health institutions to engage in practices that would ensure proper disposal methods, to avoid environmental pollution and health hazards; methods such as waste minimisation, segregation, handling and storage, transportation, treatment and destruction and final disposal.
"Segregation is the first and best way to reduce healthcare waste quantity, cost and environmental impact on air pollution and landfill capacity.
"Effective minimisation requires that all purchases of material and supplies be made with waste reduction in mind, and separating waste by type at the place where it is generated.
"Waste should be separated by the person generating the waste immediately according to its type and placed in a bin with an appropriate coloured bin liner or sharps container,'' he explained.
Ogunleye said that proper healthcare waste disposal would minimise the spread of infections and reduce the risk of accidental injury to staff, patients, visitors and the general public.
"It reduces the likelihood of contamination of the land, ground water and underground water with chemicals or micro organisms and infestation of insects and rodents in our environment,'' he said. (NAN)