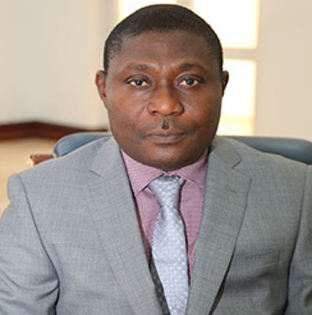 By Festus Ahon
ASABA—DELTA State Commissioner for Works, Chief James Augoye, has assured Deltans, particularly the people of Ethiope West, of speedy repairs of the collapsed culvert on Jesse/Boboroku Road.
Augoye, who gave the assurance when he visited the site to assess the level of damage, Thursday, explained that the collapsed culvert was not as a result of shoddy job as was being  speculated.
He said: "Today I visited the site of the collapsed culvert on Jesse/Boboroku Road to assess the situation. The Ministry of Environment, in an attempt to open up the Omoja Stream across which the failed culvert was constructed, expanded it beyond the width of the existing culvert which resulted in its collapse."
According to him, the width of the river channel was increased from 10m to 30m at the location of the culverts, adding that "the increased flow of water resulted in the scouring of the underlying earth causing the surrounding asphalt to crack where there was depression and opened up."
"We have proposed to construct two  double cell culverts at either side of the existing 2.35m x 2.5m culvert. I have mobilized Levant Construction Company to the site and work is commencing today (yesterday)."
In another development, the state for Transport, Mr. Vincent Uduaghan has appealed to motorists and commuters to be patient with the state government, saying the ongoing storm drainage project and other construction within and outside Asaba were causing traffic grid.
Uduaghan who made the appeal after assessing the traffic situation in the Ssate capital, Asaba and other towns, directed the Director-General of the Delta State Traffic Management Authority, DESTMA, Mr. Stephen Dieseruvwe and the Director of Vehicle Inspection, Engr. Ezonebi Oyakemeagbegha and their personnel to help in controlling and managing traffic at all times in areas perceived to be experiencing heavy vehicular traffic in anticipation of the forthcoming Africa Senior Athletics Championship Game that will commence from August 1 to 5, 2018 in the state capital, Asaba.
He said; "I appeal to motorists to be patient and show understanding. Motorists and other road users will experience some routes diversions during the period of the Africa Senior Athletics Games that is being hosted by the state government in Asaba.
"Some roads have been made narrowed, resulting in one lane usage as a result of construction activities. They should kindly allow a vehicle to pass one at a time, in order to avoid gridlock."