Abdulkarim Dayyabu, the National Chairman of Movement for Justice in Nigeria, has called on the Federal Government to prosecute all those found guilty of looting Public funds in the country.
He made the call on Wednesday in Kano at a Rally organised by the Economic and Financial Crimes Commission (EFCC) as part of activities to commemorate the African Anti-corruption Day.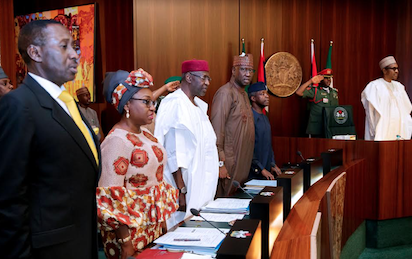 The African Union (AU) aside July 11, every year as African Anti-corruption Day.
He said prosecuting all those found guilty of corrupt practices would serve as a deterrent to those who might contemplate committing the same offence in future.
He recalled that during the former Head of State, late Gen. Sani Abacha, he was arrested and called all sort of names for his dictatorship and corrupt tendencies.
"But today Iam vindicated in view of the fact that Abacha's loot have been recovered and are still being recovered,"he said.
Dayyabu, who was the former National Chairman of Alliance for Democracy (AD) urged President Muhammadu Buhari to ensure that all those found guilty of stealing  Public funds were prosecuted and the looted funds totally recovered.
"Buhari should also commence immediate disbursement of the recovered looted funds to poor Nigerians to enable them enjoy the loot.
He called on Nigerians to continue to support the Federal Government to ensure the success of the fight against corruption in the country.
Earlier in his remarks, the EFCC Kano Zonal Head, Mr Garba Dugum urged Nigerians to support the commission as according to him, EFCC cannot win the war without the support of all Nigerians.
The theme for this year is: "Winning the Fight against corruption: A Sustainable Path to Africa's Transformation" . (NAN)