By Demola Akinyemi, Ilorin
An Ilorin High Court has summoned the Inspector General of Police, Mr. Ibrahim Idris, to appear before it on Wednesday next week to justify the continued detention of Lekan Alabi, Personal Assistant to Kwara state Governor Abdulfattah Ahmed, arrested over the April 5, 2018 armed robbery in Offa.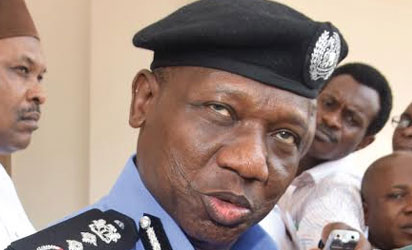 The case was brought to Ilorin following the refusal of a Federal High court in Abuja to hear it as the alleged crime was committed in Kwara state.
Alabi has been in detention since May 28, 2018 and has not been arraigned before any court of law, a development his counsel, Adelodun, argued is in contravention of the provisions of Order 4, Rules 3 and 4 of the Fundamental Rights enforcement procedure rules (2009) as well as Sections 34, 35, 36, 37, 41 And 46 of the Constitution of the Federal Republic of Nigeria.
Making the order at its sitting yesterday, Justice Adebayo Yusuf said there was nothing in the constitution that allows the detention of a suspect without trial for a period beyond 24 hours where there is a court or 48 hours in environment where there is no court.
,"The position of the law is as stated by the leaned silk, however I'm inclined to hear from the respondent to come to court and show cause why the applicant should not be released from their custody, since they have been served the motion on notice", the judge said adding that it is clear that the police cannot change the constitution "
Adebayo Adelodun SAN ,leading four other lawyers, told newsmen after yesterday's proceeding that the refusal of the police to obey the court order on AbdulWahab was worrisome as it portends grave dangers to  democracy and might lead to a loss of confidence in the fairness of the police to handle such cases in the country.
Adelodun had, while moving the application, pointed out that the detention of the applicant for 60 days without trial is a prima facie case of a breach of his rights to liberty as enshrined in section 35 (7) of the constitution.