By Princewill Ekwujuru
Chivita has emerged as the Outstanding Juice Brand of the Year at the Marketing Edge awards held recently in Lagos.
Speaking at the award ceremony, Managing Director of Chi Limited, Mr. Deepanjan Roy said that Chivita has constantly innovated over the years by anticipating trends and focusing on consumer expectations to build a formidable brand that is a huge delight to fruit juice consumers.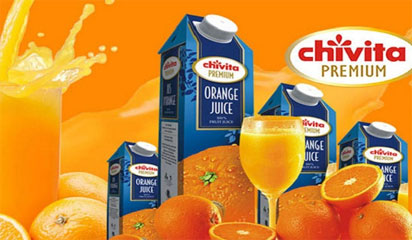 "In line with best practices, we would continue to sustain the confidence consumers have invested in Chivita as the preferred fruit juice brand for health, nutrition and refreshment, by ensuring the highest standards of product quality, and consumer benefits," he said.
"The recognition for Chivita is seen as another milestone for a brand that has continually grown its mind share by effective communication campaigns, innovation, and consumer satisfaction," Roy stated.
According to the organizers of the Marketing Edge Awards, the nomination of Chivita for the Outstanding Juice Brand of the Year Award was a result of painstaking review and assessment of the patriotic contributions of the brand to the growth, development and continuing evolution of the juice segment of the Nigerian Fast Moving Consumer Goods (FMCG) industry.