Chinese investors have offered the government $3 billion in a proposal to take over Uganda's electricity transmission and distribution business.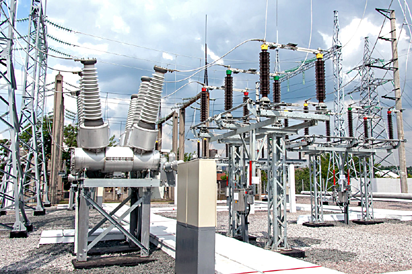 The development is leaving Mr. Selestino Babungi, the managing director of Umeme and its shareholders, worried.
Rather than take the usual route of the stock exchange to buy into the utility firm, the Chinese have offered the government the money.
The China Electric Power Equipment and Technology Company proposal promises to resolve the reliability and quality challenges plaguing the grid by investing in "smart grid technologies."
Details of just how much this would change were not immediately available but, according to its filings for 2017, Umeme had brought distribution losses down from 38 per cent in 2005 to 17 per cent, while transmission losses have dropped to 3.9 per cent.
Uganda unbundled its electricity subsector ahead of liberalisation in 2005 with promises of private capital to revamp flagging generation and distribution.
The new capital injections would also have resulted in lower tariffs.
But President Yoweri Museveni has been angered by the fact that end-user tariffs remain high, despite the investment in the sector.
He suspects that Umeme, the holder of the distribution concession that runs until 2025, is scrimping on its commitments.
In a March 2018 letter to the energy minister, the president ordered that Umeme's concession be put on hold.
In light of these developments, observers wonder whether the Chinese bid was prompted by President Museveni's displeasure with Umeme or if there were powerful figures in the shadows angling for it.
Energy Minister Irene Muloni did not answer calls by The EastAfrican, but analysts say accepting the Chinese offer would amount to a major policy reversal that could mean reconsolidation and externalisation of Uganda's electric power sector.
Umeme is the only successful commercial enterprise in which Ugandans own a significant stake either directly or through proxies.
As of March 2018, combined with the National Social Security Fund's 23.2 per cent, Ugandan institutional investors — basically retirement schemes and insurance companies — held a combined 26 per cent of the stock, while retail investors and Umeme employees held another eight per cent.
Institutional investors from the East African Community, excluding Uganda, hold 14 per cent while South African fund managers hold 24 per cent and international funds, another 27 per cent.
Some 4,300 Ugandan retail investors will have to look for other investment options if the concession is not renewed.
The Uganda Securities Exchange would also suffer a blow because, in recent times, Umeme, with a market capitalisation of $150 million, has accounted for 80 per cent of the trading activity on the bourse.