National Coordinator, Independent Shareholders Association, ISAN, Mr. Adeniyi Adebisi, in this interview with Financial Vanguard spoke on audit committee membership and the provision of CAMA as well as government policy that affects the petroleum marketing companies quoted on the Nigerian Stock Exchange, NSE. Excerpts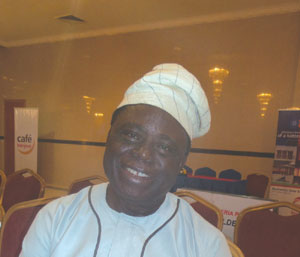 WHAT is your view about shareholders occupying audit committee positions in quoted companies without having accounting knowledge?
I do not see anything wrong for shareholders to occupy audit position in quoted companies provided they have some ideas to contribute. The law that regulates these companies allows three members of shareholders of a company to occupy the audit position, while three members from the management to be in the audit committee. The law did not say that shareholders should be accountants to be in audit committee. That was our major concern as leading shareholders' group, Independent Shareholders Association of Nigeria, ISAN, to challenge the then leadership of Financial Reporting Council, FRC in court who want to impose their own rule.
What does the law state that justify shareholders to be members of the audit committee?
Companies and Allied Matters Act, CAMA 1990, from which public companies operate, as indicated from Section 359 (3 & 4), that relates to qualification and experience of audit committee members, including the chairman provides that: "The chairman of the audit committee should be a non-executive director, to be nominated by members of the audit committee. Basically, members of the committee should be able to read and understand basic financial statements, and should be capable of making valuable contributions to the committee." So for the FRC to enforce their rule, then CAMA must be reviewed.
In your own view, has shareholders in the audit committee of these quoted companies been performing well to your expectation?
To some extent, they have been doing well in terms of representing us as shareholders and that depend on the openness of the companies involved. Some companies are not open enough while others are very transparent. For instance, you can see that Total Nigeria Plc has been transparent to tell us the challenges it is facing in the hands of government as regulator in the Oil and Gas sector. The Chairman of Total Nigeria told us the shareholders at its last Annual General Meeting, AGM what their challenges are. The chairman did not hide anything from the shareholders and we all were happy. But you know most of these companies cannot complain or state their grievances to their regulators for fear of being punished. It is the shareholders that can complain to the regulators how their policies are affecting the operations of our companies because they do not regulate us as shareholders.
Can you say in what area that government policy has been affecting the operation of the petroleum marketing companies quoted on the Nigerian Stock Exchange, NSE ?
A lot has been happening behind the scene in the petroleum marketing sector. One major policy affecting the industry is the regulatory aspect. When the Nigeria National Petroleum Corporation, NNPC is acting as both regulator and operator; how do you expect fair dealings?   NNPC is sole importer of petroleum products and they are also involved in the retail aspect of the business. Is it proper? Because of politics, government has been subsidising heavily without the people knowing. We were made to know that the Premium Motor Spirit, PMS, even from where the products come to when it get into the country the price is about N270 per litre. So for government to keep it down at the present price of N145 per litre, then you can imagine the amount being subsidised."