By Dennis Agbo
The Deputy President of the Senate, Senator Ike Ekweremadu, has urged Nigerians to lead by example in whatever capacity they find themselves, arguing that people are better influenced by actions that promote peace, tolerance, and love.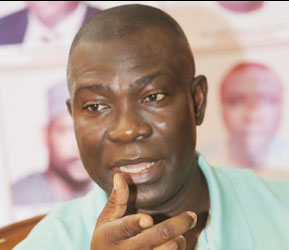 He made the call in Enugu at the inauguration of the District Governor of Rotary International, District 91422 Nigeria, Dr. Dan Ajawara.
Speaking on the theme "Be an Inspiration to the World", Ekweremadu, who was represented by the Chairman, Committee on Works, House of Representatives, Rt. Hon. Toby Okechukwu, commended Rotary International for "awakening mankind's consciousness and steering it on the path of empathy, love, tolerance, peace, humaneness, justice, equity, egalitarianism, and development".
He said: "Perhaps, nothing captures matters of inspiration better than the English idiom, 'Action speaks louder than voice. One good action inspires more than a million tons of words unmatched by exemplary personal conducts.
"It is not enough as a priest to preach love. It is more inspiring to live love. As a teacher, it is not enough to preach to students to behave well. They will be better influenced and inspired by your exemplary conducts as a teacher. In our homes, the children learn better from our personal conducts than our sermons and instructions on codes of conduct.
"The same applies to Nigeria as a nation. The country is more divided today than at any other time in her peacetime history. It is not enough to preach against hate speeches. We must also guard against hate conducts in our various capacitates because hate conducts are not only worse than hate speeches, but they also beget hate speeches, strife, and restiveness.
"We cannot preach against hate speech in a heterogeneous society like Nigeria and still go ahead to appoint the service chiefs, heads of the security agencies, and paramilitary agencies from a section of the country.
"Today, when the National Security Council meets, some sections of the country are totally shut out. All pleas to the President to address this dangerous precedent have not been heeded despite various promises.
As I have often said, any man or people, who feels unjustly treated, will never be interested in peace. So, as leaders at our various levels, we must emulate those special virtues of Nelson Mandela – forgiveness, egalitarianism, love, tolerance, equity and justice in our personal conducts in order to inspire unity, peace, and patriotism.
"As citizens, let us exemplify the kindheartedness of Mother Teresa, the non-violence and selflessness of Martin Luther King Jr. and Mahatma Gandhi, and the tenacity of Chief Awolowo and his commitment to human capital development and excellence through hard work. Only by such personal and exemplary conducts can we lift our society and engender peace, unity and development".
He urged Nigerians, especially members of the Rotary International to stand out as shinning lights in their generation, influencing the world starting from their immediate environments.
"You do not need to wait until you are able to inspire the entire world. Start from your little corner in that hospital, law chamber, pubic office, classroom, corporate office or shop. Start from your neigbourhood. You never can tell who is watching.
"Let us uphold the sanctity of human life, the dignity of the human person, and superiority of justice, equity, tolerance, love, and peace", he added.
Subscribe for latest Videos