By Chioma Obinna
When Benedicta Egejuru got married, her dream was to have a happy home. Just as she wished, she was lucky to be married into a family that adored her. She had no inclination that one day; she would be a source of pain to her family.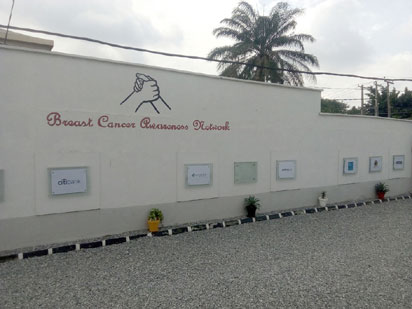 Her dream was to see her three children graduate from the university. Suddenly, all these were short-lived as Benedicta was diagnosed of breast cancer at a late stage of three. The news of her condition changed the narrative of the family.
Like the saying, 'diagnosis of cancer is a family experience that changes the lives of all members', her condition brought an immense stress and many challenging situations. It was obvious that the daily routine, common activities and distribution of duties in her family took a different turn. Her family members suffered greater distress than her.
Her condition did not spare the relationship with her and her husband. It also confirmed the fact that breast cancer is a couple's illness and not a disease of the wife's breast. Their family became at risk. Their sex life became zero. Her children were traumatised. Family caregivers were also not spared as they were overloaded with additional obligations and roles.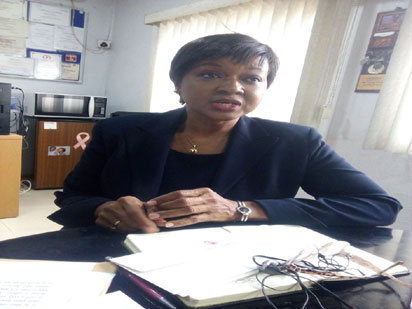 Unfortunately, while treatment advances have changed the course of cancer, making it much easier to offer patients hope at the time of diagnosis even in smaller neighbouring countries like Ghana, the situation is still bleak in Nigeria. Treatments are hampered due to lack of diagnostic equipment for proper management, non- availability of comprehensive cancer centres, and financial incapability of families affected.
Sadly, a few months after, Benedicta died of breast cancer, apparently due to late presentation.
Today, hundreds of women like Benedicta are being lost to breast cancer largely due to lack of any form of social support or systems that promotes a culture of early diagnosis of cancer.
Statistics from cancerindex.org show that breast and cervical cancers account for 60.4 per cent of all cancers in women, with breast cancer – Age Standardized incidence Rate, ASR, of 35 per 100,000, almost twice as common as cervix cancer with ASR 21 per 100,000 and occurring in rather younger women.
According to a renowned Consultant Oncologist and Radiotherapist at the University of Nigeria College of Medicine, UNCM, and Teaching Hospital, UNTH, Enugu, Prof. Ifeoma Okoye, Africa has the worst cancer mortality with 4 out of every 5 patients dying from the disease.
Okoye blamed the high death rate on the low level of awareness, late presentation at hospitals as well as the high cost of screening and treatment.
For Okoye, who is also a member of the team of medical experts that packaged the National Cancer Control Plan 2018-2022, there is a need to address cultural challenges, investigate cases, prevent, where possible, ensure early detection, which is key, and provide optimal management, palliative care and screening to the entire country.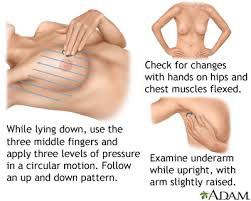 To check these increasing deaths from cancer, ensure early detection, and increase the chance of survival of patients like Benedicta, a nongovernmental organisation, Cope. Organisation. Public Enlightenment, COPE, recently launched a corporate social support system tagged "Wall of Fame", a campaign that allows organisations and companies to get involved in the early diagnosis of breast cancer nationwide.
COPE, the first cancer awareness organisation established 23 years ago to champion the cause of women with breast cancer has been contributing to the reduction of the mortality rate of breast cancer through offering information and services to combat the disease and make treatment affordable.
Findings from a recent tour of the Wall of Fame by Good Health Weekly revealed hope on the horizon for Nigerian women if the benefits targeted to be achieved by the corporate campaign against the disease is anything to go by.
From afar, a first timer to the wall of fame will conclude it was an art galleria as logos of companies who have bought into the programme were displayed in a stylish manner.  But on the contrary, it was designed to offer hope and bring the country closer to achieving a reduction in breast cancer deaths.
The Wall of Fame visibly displayed what they tagged as "TheBig10 sponsors" for the public to appreciate their partnership in fighting breast cancer as corporate social responsibility.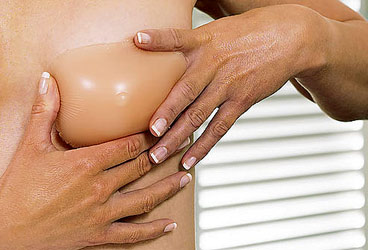 Explaining how it works, the Chief Executive of COPE, Mrs Ebun Anozie, said an annual contribution of N1 million by a company or organisation can make a positive difference in the lives of 333 Nigerian women at an individual cost of N3,000 for a breast ultrasound scan screening.
Under the Wall of Fame campaign, members of staff and customers will be beneficiaries, women will equally have the opportunity to get screened regardless of their location and socio-economic status.
For Anozie, with the initiative, the perception that cancer is a death centre will be a thing of the past as early detection gives a better chance of surviving breast cancer and is also cheaper.
"Prompt screening with efficiency is assured. It will also facilitate broad networks of cancer control partners and experts at the national level. It will also help develop standards and tools to guide the planning and implementation of interventions for prevention, early diagnosis, screening, treatment and palliative care," she explained.
"For instance, if a bank keys into it, apart from giving the vouchers to customers to use, there are also female bank staff that can also use the voucher for their screening. It does not necessarily mean that a customer must have breast cancer before the voucher is given to a customer as a thank you gift."
Further, Anozie who stated that her dream was to take breast cancer screening and diagnosis to the next level maintained that wall of fame was to achieve most importantly early detection.
Listing some of the companies that have keyed into the initiative to include; Skye Bank, Access Bank, Citi Bank, variant Advisory, Union Bank Plc., and Lagos State Signage and Advertisement Agency (LASAA), she further appealed to more companies to come on board and partner with COPE to sow back into the lives of people who are doing business with them.
"If they are not alive and healthy, they can't do business with you, that is just the essence but if they are alive and healthy they can do business with you so a token of N3, 000 to your client is nothing compared to what the people have invested into your own organisation."
"For Nigerians who may not be patronising any of the fortunate companies or organisations, they can benefit from COPE's every first Saturday of the month's breast Ultrasound scan. For good 16 years, we did it free for women. I believe that if I can afford aseobi, I can afford an ultrasound scan with just N1, 000 and have my breast examined."
She further called for the inclusion of breast self-examination into the curriculum of schools as part of efforts to nip the disease in the bud.
"Breast self-examination should be done a week after a young girl has finished her menstruation so that, if there is anything unusual happening it can easily be noticed and see a doctor. Some of the lumps can be cancerous."
Lamenting high cost of drugs, she said: "I am also appealing to pharmaceutical organisations to reduce the cost of breast cancer drugs as some medication cost as high as N700, 000 and the patient may be required to up to 13 of it."
She further urged Nigerians to go back to natural foods than westernised foods, maintain a heart of forgiveness as it breeds various diseases when they have venom inside, exercises more, take a lot of water but stop or minimise intake of cold water and other coloured waters among others.
However, health watchers are of the opinion that if more organisations will key into the programme, it would increase political commitment for prevention and control accessibility in screening, thereby preventing deaths of women like Benedicta.