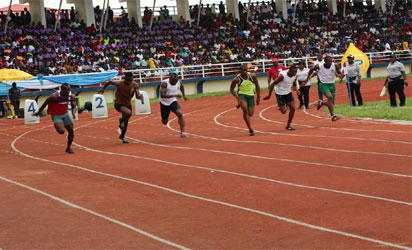 Athletics
By Ben Efe, Asaba
Long Jumper, Mercy Abire has been ruled out the Africa Athletics Championships beginning tomorrow here in Asaba, Delta State.

Abire, an up and coming athlete is view as the only one who could give Ese Brume a fight in the women long Jump. But she will not be making the trip from the USA, after been unable to renew her traveling document.
"It's a pity I won't be coming for the AAC. It would have been nice to compete against my good friend Ese. Perhaps next time out we will do it together," said Abire.
Ese the 2014 Commonwealth Games champion with her 6.86m performance done in May is currently leading the chart for the African women and she is expected to land the title after missing the opportunity to compete at the last Commonwealth Games in Gold Coast, Australia.