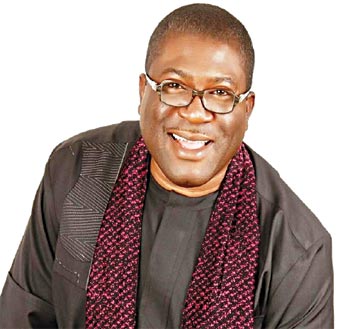 By Chidi Nkwopara & Chinonso Alozie
OWERRI—ANGRY reactions from within and outside Nigeria, have continued to trail the current plot by Imo State House of Assembly to impeach the Deputy Governor, Prince Eze Madumere.
The latest reactions were posted by the former Deputy Speaker, House of Representatives, Chief Emeka Ihedioha, Sir Felix Chidi Idiga, Owerri Indigenes in Boston, United States of America and the League for Equity and Justice.
This came as Imo All Progressives Congress, APC, stakeholders popularly known as "Allied Forces," declined to participate in the planned APC congresses, as the matter is currently in court.
The former deputy speaker said it was "incontrovertible that this move being undertaken by Governor Rochas Okorocha and Imo State House of Assembly, is a colossal assault on all known democratic tenets, including freedom of choice, freedom of association and the right of an individual to aspire to any position in the land.
"Governor  Okorocha must therefore stop this open display  of gross abuse of power and treatment of Imolites as conquered people who must be humiliated and subjugated. This is manifest in the planned impeachment of Prince Eze Madumere which in all intents and purposes is irresponsible, undemocratic, illegitimate, irrational, egocentric and therefore, should be reconsidered forthwith, in the interest of the state and sustenance of democracy."
In his reaction, Chief Felix Chidi Idiga pleaded with Imo lawmakers to "drop this war-like situation in the state and embrace dialogue where issues are resolved amicably so as to save our state and democracy from degenerating into a theatre of political war and embarrassment."
Continuing, Idiga said the legislature has not been seen in many quarters, to have lived up to its expectations in championing checks and balances amongst different tiers of government as enshrined in the Nigerian Constitution.
"Let us remember that Imo State is greater than any singular individual. Let us give peace a chance. Enough is enough please," Idiga pleaded.
Owerri indigenes in Boston, United States of America described the alleged conviction of Madumere in an American court as baseless and untrue.
"If truly the crimes levelled against the Deputy Governor were true, which we can prove are not, as we have found no evidence here, having painstakingly visited the Justice Department to verify the accusations, why then are they coming out now after Prince Eze Madumere stood up for the people of Imo State to challenge an attempt to foist the Governor's son in-law on the people, against their wishes?," the group queried.
They called on well meaning Imo sons and daughters who love democracy and rule of law, to "stand up and roast this dangerous trend before it is too late," stressing that "if we turn blind eye today, evil will become bolder and  tomorrow, it may be you who will become it's next victim."
The League of Equity and Justice urged Imo State Chief Judge, Justice Paschal Nnadi to respect the pendency of the suits and obey the order of the Abuja High Court.
Group reject moves for fresh congresses 
Meantime, Imo State APC, stakeholders popularly known as "Allied Forces," yesterday said they would not be part of the planned APC congress this weekend.
According to the Spokesperson of the Allied Forces, Theodore Ekechi, who spoke to Vanguard in Owerri, the matter has gone to the appeal court.
It will be recalled that Governor Rochas Okorocha had announced to his supporters that the National Working Committee, NWC, had given him order for fresh local government and state congresses on Saturday July  21 and  Monday  23, 2018, respectively.
But according to Ekechi, "We have been assessing, and trying to find out what really orchestrated the sudden change in gear by the national chairman of the party without consulting the stakeholders of the party, given that this has to be done in view of the pending case in the appeal court.
"We stand by the last congress, we stand by our accreditation while we respect the statement of the court."