By Yinka Kolawole, with agency report
Alibaba Business School and the United Nations Conference on Trade and Development (UNCTAD) have trained 29 young entrepreneurs from 11 countries across Africa, including four from Nigeria, to the Alibaba campus in Hangzhou, China for the third eFounders Fellowship cohort.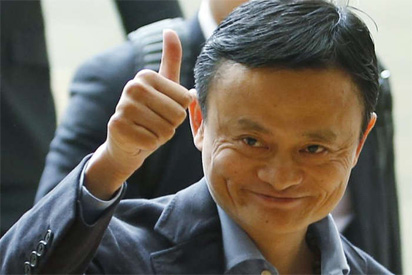 The eFounders Fellowship is part of a pledge by Jack Ma, Alibaba Group's Executive Chairman and UNCTAD Special Adviser for young entrepreneurs and small business, to empower 1,000 entrepreneurs from developing countries in five years.
Entrepreneurs selected from Nigeria are Tochukwu Uwakeme, founder of KemResource, an ecommerce company that connects rural farmers to buyers around the world; and Chijioke Dozie, founder of OneFi, a fintech company that offers underbanked and unbanked customers in West Africa access to loans and payments through an android app using machine-learning to assess the credit-worthiness of customers in real time. Other Nigeria-based entrepreneurs include Malik Babalola of Gloo, and Olugbenga Agboola of Flutterwave.
Fellows were selected through a rigorous application process. All are founders or co-founders of platform-based ventures in the ecommerce, logistics, fintech, big data or tourism industries in Africa.
During the two-week course, fellows experienced first-hand transformative impact that ecommerce and technology have had on China.
Both Ma and Dr. Mukhisa Kituyi, Secretary-General of UNCTAD, spent time with the fellows during their time in Hangzhou.
Jack Ma said: "Together with UNCTAD, we want to empower Africa's young entrepreneurs to not only succeed in their own ventures, but to return home and demonstrate to others how to build inclusive business models for the digital era."
In his own remark, Kituyi said: "With this third cohort of young entrepreneurs, UNCTAD and Alibaba are helping a new generation of business leaders to make the most of the opportunities opened up by the ecommerce revolution."
Alibaba previously hosted the inaugural class of African entrepreneurs in November 2017 and Asian entrepreneurs in March 2018. Since their participation in the program, graduates have made transformative strategic shifts in their businesses and have become catalysts for digital transformation in their home countries – raising rounds of investment as well as opening their own training programs. Upon graduation, participants continue to receive formal support from UNCTAD and Alibaba.
When Alibaba was founded back in 1999, the company faced many of the same barriers and lack of infrastructure that entrepreneurs in Africa face today.