By Luminous Jannamike
ABUJA – CHIEFTAIN of the All Progressives Congress, APC, Chief Ejike Njeze, weekend said the Peoples' Democratic Party (PDP) was hopeless in its bid to reclaim power from President Muhammadu Buhari in 2019 through the Coalition of United Political Parties, CUPP.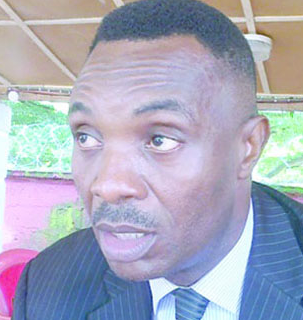 According to him, the outcome of Saturday's Ekiti governorship election showed that the end of the PDP had come, saying "the opposition was, once again, reminded of its negative reputation and dwindling popularity among citizens."
Njeze, who is a staunch ally of President Buhari, said the electorates have not forgotten the institutional damages the PDP wrecked on the country for 16 years.
He added that majority of citizens can no longer throw their weight behind the PDP owing to the increased level of awareness about the corruption and impunity wrought under the watch of the party since 1999.
However, Njeze said that while the APC cannot brag about achieving all of its set goals, it can boast of fixing most of the damages caused by the past administration.
Fielding questions from journalists in Abuja, the APC chieftain said: "I can tell you categorically that there is no hope for the PDP or any other political party as far as 2019 presidency is concerned. No hope, absolutely.
"Tell me, who is the candidate they are presenting? Nigerians are more politically aware today than in the previous years. So, nobody can pull a wool over another's eye. Let us leave political propagandists and mischief makers alone but focus on reality."
On the purported plans by some federal lawmakers to join the CUPP, he said: "The truth is that the APC is not losing any of its stalwarts or National Assembly members to the coalition formed by the opposition.
"People can feel aggrieved, protest, and even use languages that are not civil. But the truth is that we are not losing anybody, because the truth remains that APC is the most lucrative party in Nigeria and they know it."