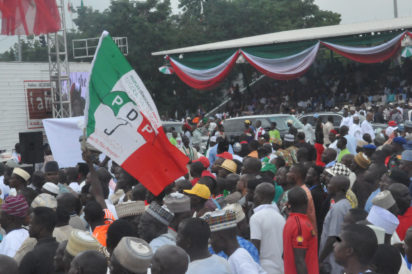 By Bashir Bello
KATSINA – Ahead of the 2019 general elections, the Peoples Democratic Party, PDP have resolved to mobilize and launch social media war against the All Progressive Congress, APC.
This was the outcome of a one-day retreat with the theme: "Identifying Social Media Role and Influence Ahead of 2019: A focus on PDP Social Media Handlers."
Speaking during the retreat for the Northwest Social media, the Katsina state Chairman of the party, Hon. Salisu Yusuf Majigiri, said the party would have less campaigns and flood the Internet with the failings of the APC led-government.
"PDP campaign for 2019 would be little if our youths can manage social media effectively.
"Expose their faults and mistakes and let them know that what they are doing is against the constitution of our great country. Talk about the fall of the naira and unemployment that has become the order of the day in Nigeria under APC administration.
"APC leaders during their campaigns in 2015 promised to fix Nigeria within one year. Almost four years now, they have not done anything rather things are getting worse everyday," Majigiri said.