By Levinus Nwabughiogu
ABUJA—Elder statesmen from the South and the Middle Belt have accused the Independent National Electoral Commission, INEC, of registering foreigners and under-aged voters in Northern Nigeria.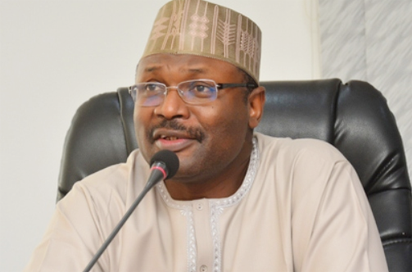 To this end, the elders rejected the current voters registers, asking INEC to jettison same, while also asking for the immediate retirement of service chiefs who they said were long over due for retirement.
Operating under the aiges of the Southern Elders and Middle Belt Forum, the elders made the demands during a courtesy call to the Speaker of the House of Representatives, Yakubu Dogara, in Abuja on Wednesday.
The Forum was made up of Afenifere, Ohanaeze Ndigbo, the Pan-Niger Delta Elders Forum (PANDEF) and Middle Belt Forum.
Members of the delegation included Professor Chigozie Ogbu, Air Commodore Idongesit Nkanga, retd, Air Commodore Dan Suleiman, former Governor Olusegun Mimiko, Cornelius Adebayo and Chief Olu Falae.
Led by Chief Ayo Adebanjo of Afenifere, the elders also demanded the support of the lawmakers in the realisation of the restructuring of the country under a federal system of government.
Adebanjo said only restructuring of the country in a federal system of government would guarantee the unity of the country.
He said: "The current voters registration exercise has been compromised and marred by irregularities by the registration of under-aged and foreigners being recorded in some parts of the north.
"Accordingly, we call for the total cancellation of the INEC voters register, support and insist on restructuring and true federalism and call on the National Assembly to immediately commence a legislative agenda in that regard.
"Anything beyond restructuring, we are not for it and we believe in championing this cause, we need the support of the House.
"By conveying the idea of restructuring to you does not mean to break up Nigeria. It is the only thing that can keep Nigeria together in peace.
"We do not think that after being together for so long we should break up but we don't want to be in a Nigeria that is dominated by one section of the country, that is anti a section of the country and extremely pro another section of the country.
"Anyone one who is opposed to the restructuring of the country is the enemy number one. We want a constitution that is agreeable to all of us…"
Subscribe for latest Videos