As oil and gas, motor, manufacturing lead growth in Q1'18
By Rosemary Onuoha
AS the insurance sector settles down to business in the second half of 2018, H2'18, financial year, the industry leaders have indicated that their major business focus would be the private sector, mainly corporate underwriting and motor insurance as well as individual policies as they witnessed in the first quarter, 2018, Q1'18.
However, they expressed fears that public sector insurance policies which include Ministries, Departments and Agencies, MDAs, may not be readily renewed despite passage of 2018 budget, attributing the situation to the preparations for 2019 elections. But the operators are hopeful that patronage from the private sector and individual policies will maintain an upbeat trend once government commences budgetary appropriations.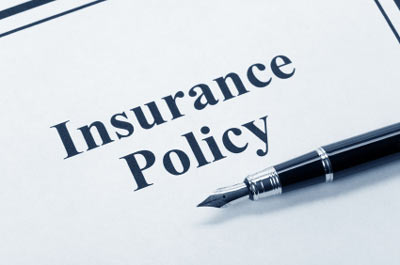 Insurance operators who spoke to Financial Vanguard said that oil and gas as well as the telecommunications industries will continue to significantly impact positively on premium income. They also envisage that as the economy gradually exits recession the manufacturing sector could witness increased production which could lead to more insurable activities for the remaining part of the year.
Ahead of the election fever threat, the operators are focused on leveraging their existing private sector patronages especially those that drove activities to a successful end in the first half 2018, H1'18.
Q1'18 business
Analysis of business activities in the first quarter shows that industry gross premium written, GPW, increased by 22.8 percent to N79.1 billion from N64.4 billion recorded in the corresponding period of 2017. However, claims expenses overshadowed the GPW performance as it went up by 26.6 percent to N23.8 billion against N18.8 billion recorded in the previous year.
Within the period under review, oil and gas, motor, fire, general accident as well as marine and aviation business segments recorded relatively higher patronage from consumers. The oil and gas business segment came first on the performance chart as it contributed N15.1 billion or 19.1 percent to the industry's gross premium written, GPW.
The motor business segment came a distant second as it contributed N6.9 billion or 8.7 percent to the GPW. Fire business segment added N5.0 billion or 6.3 percent to the total GPW, while general accident business added N4.9 billion or 6.2 percent to the industry GPW. Marine and aviation business group added N2.4 billion, representing a 3.0 percent contribution.
Industry leaders' comments
President of the Nigerian Council of Registered Insurance Brokers, NCRIB, Mr. Shola Tinubu, said the sector could witness more insurable activities in the third and fourth quarters if the economy sustains its exit from recession. Tinubu said, "Nigeria seems to be coming out of recession, although slowly. We are seeing the effect on quite a few of our clients as some of them are actually increasing their production, therefore, we could see more insurable activity for the remaining part of the year.
"Actually people are investing again and the price of oil has increased, therefore, we are going to see more transaction in the oil and gas sector and we think that it will continue going forward. However, on the government side, next year is an election year which has its own issues and ambiguity in relation to business, but we did think that it will greatly impact the performance of the industry in 2018. This is so as government may want to restrict the flow of fund into the economy to channel into the election process."
Major burden
Tinubu, however, said that regulation in the financial services sector has become a major burden which companies must factor in if they are to succeed. He noted, "Regulation has become a major issue all over the world. It is not a Nigeria phenomenon alone and the reason is because the financial sector has become more susceptible and volatile to various changes such that the effect on the public has become more significant. Therefore, regulation has come to tighten hold on the sector to ensure that the public are not disadvantaged by what may happen in the future. So any player that wants to play in this market must be able to have a solution of how to manage the compliance burden of regulation."
Former President of the NCRIB, Mr. Jide Agbeja, said that the likelihood of MDAs renewing their policy for the 2018/2019 business year is unclear as most of them did not renew in 2017.
Agbeja stated: "Majority of insurance patronage we saw in the first and second quarters came from the private sector as well as from motor business. In the private sector, we got more patronage from oil and gas, as well as telecommunication sectors because they know the importance of insurance. Hopefully, in the third and fourth quarters, the MDAs could begin to insure but I am totally not confident in them because in 2017 many of them did not renew their policies. Next year is an election year, so the possibility of the MDAs renewing is really slim."
On why most MDAs did not renew their policies in 2017, Agbeja said, "Those at the helm of affairs in the MDAs don't care about insurance. It is as if they are being forced to insure. They don't see government property and asset as their own and they believe that if anything happens to the assets, government will replace them. That has been a problem in this country.
"About six MDAs that used to be my clients just stopped insuring. They just did not renew and we cross-checked to see whether they had transferred the policy to another group of brokers, but they did not. It turned out that they just do not care about insurance. It is not their father's property, so they just don't care.
"If we are to abide strictly by the law, if any MDA loses any asset or property that is not insured, the top officials should pay for such loss because the money to recoup it is not in the budget. Unfortunately, when they cry to government, government will replace the loss, so they are just not eager to insure. Government should not assist MDAs that refuse to insure. The challenge is no longer about non-payment of claims because in the last three years, insurance companies have paid out humungous claims. Insurance companies are living up to their expectation now; it is the government that is failing.
"A major challenge we have with the MDAs is that they wait for the budget to be passed before they start planning for insurance. Sometimes they end up not insuring even after the budget is passed. However, the Nigerian National Petroleum Corporation, NNPC, and Nigeria Liquefied Natural Gas, NLNG, are different. They plan ahead to insure their assets long before the budget is passed. These are forward looking outfits because they know that they cannot do without insurance. NLNG always pay its premium in December against January of the next year. But the MDAs just don't care. It is outright negligence and 'I don't care' attitude.
"Take for instance the group life for federal government civil servants. A lot of times the policy overlaps and it is all about bad management. If it is managed well, the premiums will be paid on time. We have advised them to plan ahead and adjust their renewal date to July when the budget would have been passed, so that it will run from July to June of the next year, but they have not accepted."
However, speaking on expectations of operators for the second half of the year, immediate past Chairman of Nigerian Insurers Association, NIA, Mr. Eddie Efekoha, said that since the budget has been signed into law, the release of funds for infrastructural projects will lead to increased activities in the insurance industry.
Efekoha said, "It was just recently that President Muhammadu Buhari signed the appropriation bill into law. Government is a major buyer of insurance. Even if government is not a major buyer, it will fund other activities that will buy insurance. So directly and indirectly, government is responsible for the growth of insurance in the country. There are a couple of infrastructural projects being developed all over the country.
''Since the budget has been passed, once money for such projects are released, the contractors in-charge will buy insurance and money will flow into the sector. This is beside the insurances that government will buy directly. However, the industry would have performed better if the Consolidated Insurance Bill still at the National Assembly was signed into law within the first quarter and within the second quarter to commence implementation," Efekoha stated.