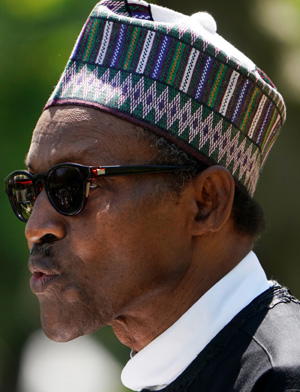 Nigeria's President Muhammadu Buhari
Nigeria has condoled with the Government and People of the Republic of Guatemala over the Fuego volcano tragedy in the country.
Nigeria's President Muhammadu Buhari
The Non-Resident Ambassador of Nigeria to the Republic of Guatemala, Aminu Iyawa, conveyed the heartfelt condolences of President Muhammadu Buhari to President Jimmy Morales of the Republic of Guatemala.
No fewer than 192 people are missing and 75 are confirmed dead as a result of the explosion of the Fuego volcano on Sunday, which officials said was the most violent volcano eruption in more than a century.
Iyawa, who is also Nigeria's Ambassador to Mexico, and the non-resident ambassador to the Republic of Panama, in a condolence letter, said Buhari considered Guatemala one of Nigeria's most important allies in Central America.
"President Buhari joins the good people of Guatemala and especially the families of the deceased in praying for the repose of the souls of their loved ones.
"President Buhari considers Guatemala as one of the closest allies Nigeria has in Central America and will, therefore, always share and identify with any development, progress or tragedy, with the government and the people of Guatemala," the letter said.
Villages on the slopes were buried in volcanic ash and mud, and rescue work on Tuesday was disrupted when a new eruption sent hot gas and molten rock streaming down the volcano's south side.
More than 1.7 million people have been affected by Sunday's eruption, with more than 3,000 evacuated.
NAN