By Benjamin Njoku, Rotimi Agbana &Iyabo Aina
Tributes, yesterday, continued to trail the death of rub-a-dub master, Ras Kimono, who passed on at Lagoon Hospital, Ikoyi, Lagos on Sunday.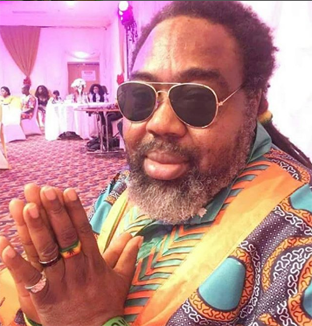 This is even as music stars, including Righteous-man, Fela's protege, Dede Mabiaku, among others, stormed the Mogodo Phase 1 residence of the late reggae star to sign the condolence register opened in his honour.
In his tribute, highlife maestro, Professor Victor Uwaifo, described Ras Kimono's death as a great loss to the Nigerian music industry and the black world in general.
For dancehall singer, African China: "It was a painful exit for me, because he was like a father to me."
Alariwo of Africa, said: "Ras Kimono was my senior colleague. He was my big brother and he contributed a lot in encouraging me."
Singer and female talking drummer, Ara, said; "It's so sad. I had told him I wanted to do a track with him and he was enthusiastic it."
His cousin, Emmanuel, said Ras Kimono embarked on a medical trip to the United States twice a year.
Emma said: "Actually, he wasn't sick, rather he was supposed to have travelled to America on Thursday.
"I took him to the airport, but he started complaining of dizziness and I told him to lean on me.
"We went back home. Later I rushed him to the hospital,  and the doctors started administering treatments on him."