Less than 24 hours an All Progressives Congress (APC) chieftain and immediate past deputy National Publicity Secretary of the party, Timi Frank dragged President Muhammadu Buhari to United Nations over Plateau Killings, the Secretary-General of the UN, António Guterres, has expressed concern over violent conflicts between farmers and herders in the country.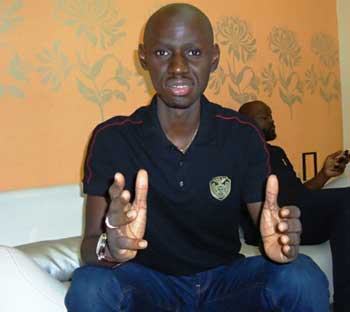 But commending Amnesty International and UN's response to his letter, in a statement made available to journalists Saturday, Timi Frank said it is a clear indication that both international organisations are alive to their responsibility.
"Your quick response shows that you are alive to responsibilities and your pledge to work with relevant stakeholders to stop the pogrom gladdens my hear to no small measure.
"I crave your indulgence to also use this opportunity to express my gratitude to the Amnesty International (AI) for speaking up, over the killings and validating the reports of victims that security agencies often refuse to respond to distress calls despite the attacks taking place for hours," he said.
The Bayelsa-born politician, however, argued that reactions gotten from both AI and UN about the present government being led by President Muhammadu Buhari has vindicated leaders of both legislative chambers, Bukola Saraki and Yakubu Dogara respectively, adding that it has buttressed his point that Nigerians have lost confidence in Security chiefs.
According to him, "I must say that the verdict of the UN and AI has practically vindicated the President of the Senate, Dr Abubakar Bukola Saraki and the Speaker of the House of Representatives, Rt. Hon. Yakubu Dogara, over the vote of no confidence earlier passed on the Inspector-General of Police by the National Assembly.
"I dare say that the call for the sack of the Nation's security chiefs, over poor performance and complicity, is no longer about the National Assembly's vote of no confidence on the Inspector -General of Police."