By Emma Ujah, Abuja Bureau Chief
UNION Bank of Nigeria Plc has reported a profit before tax (PBT) of N15.5 billion on gross earnings of N163.8 billion for the financial year ended December 31, 2017.
Chairman of the bank, Mr. Cyril Odu, presented the bank's group's report to shareholders at the 49th Annual General Meeting (AGM) in Abuja. Other highlights of the bank's financial performance in 2017 showed that interest income grew by 25 percent to N124.5 billion from N99.7 billion in 2016, as a result of the impact of naira devaluation on the foreign currency denominated loan book, government securities yields and loan book repricing.
Non-interest revenue also moved up by 31 percent  to N39.3 billon from N29.9 billion in 2016, driven by improved fee and commission income, trading income and a more effective debt recovery machine.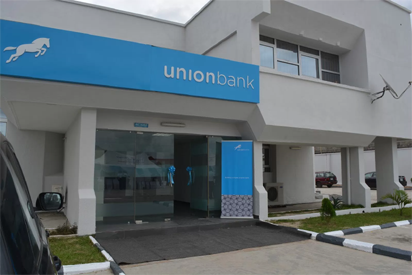 However, operating expenses increased by 5 percent  to N65.1 billion from N62.0 billion in 2016 due to what the Chairman described as inflationary pressures and the impact of devaluation on technology and network investments.
Gross loans grew by five percent  to N560.7 billion compared to N535.8 billion in 2016, while customers'  deposits rose by 22 percent  to N802.4 billion, from N658.4 billion in 2016.
The growth was led by investments in customer-led products, recently upgraded alternate channels, along with a strengthened brand.
Key Operational Highlights included 90 percent  increase in new-to-bank accounts which moved customers' deposits up by 22 percent.
In his remarks, Chief Executive Officer of the bank, Mr. Emeka Emuwa said that the strengthening of the bank's capital base through a Rights Issue was key to the bank in 2017 and beyond, adding that notwithstanding the challenges a tightened economy presented, the rights issue was 20 percent oversubscribed.
He stated: "This overwhelming success is credited to strong shareholder and investor confidence in Union Bank's immediate and longer-term plans.
"With sufficient capital buffers, we are now in position to execute our growth agenda from 2018 onwards. Operationally, we continued to focus on growing our retail customer base and optimising customer experience with simpler, smarter banking solutions.''