By Emmanuel Aziken,  Political Editor
Senator Smart Adeyemi has commended President Muhammadu Buhari for the honour on the winner of the  June 12, 1993 presidential election, Chief Moshood Abiola and called on him to extend the honour to other heroes of the struggle for the actualization of the mandate.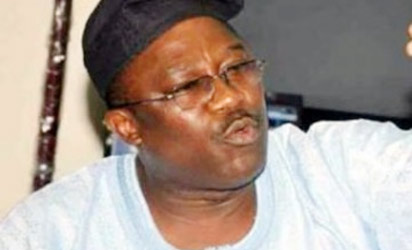 Adeyemi who spoke in an interview with newsmen, also called for the historic role of Prof. Humphrey Nwosu in ushering the freest election in the country's history to be recognized. While calling on the president to extend the honour to all living and dead heroes of the June 12 struggle, he said that a monument that will contain all the names of those who played their part in the  June 12  struggle should be erected in a befitting edifice to be named after MKO Abiola.
"MKO Abiola deserves the honour and what we should be thinking of right now is to name a huge national edifice after him. MKO was the man who personified democracy in Nigeria and the field Marshall of all democratic warriors.
"When he is honoured all the foot soldiers must also be recognized by engraving   their names on a monument to be erected in a national edifice in memory of MKO. Those who contributed to the struggle for  June 12  are indeed widespread".
He also stated that two major edifices still stand out that can be named after Abiola, adding that the National Stadium in Lagos and the National Stadium in Abuja are type of edifices that can be named after Abiola. He said that country should also not forget the chief umpire of the "undiluted election," Professor Humphrey Nwosu adding that he also deserves to be appreciated.