Abuja – The Secretary to the Government of the Federation (SGF), Mr Boss Mustapha, on Tuesday said that Nigerians who are yet to get their voter cards are part of the electoral problems in the country.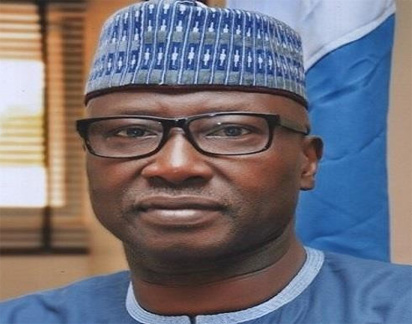 He said this during a 2-day sensitisation workshop on violence free elections organised by the New Partnership for Africa's Development (NEPAD) in Abuja.
Mustapha, who was represented by Mr Gabriel Aduda, the Permanent Secretary on Politics and Economic, said that the only way good governance can be achieved was through effective participation in the electoral process.
He urged women and youths to continually promote peace, saying that they should shun violence.
"We need to put on our thinking caps and say no more to violence.
"All President Muhammadu Buhari is trying to do by fighting corruption is to see how he can put the system back to shape.
"We must not forget that it takes more than one person to achieve that.
"That is why we need the totality of Nigerians to say no to violence; how many of us have our voter cards here, because if you do not have a voter card, make noise from now till tomorrow, you are part of the problem.
"The only way we can achieve good governance is through effective participation by ensuring that there is no violence and by ensuring peace during and after elections.
"Vote according to your conscience. It is not the issue of fight; people should be allowed to freely express their wishes when it comes to politics and that can't be done in an atmosphere of conflict and instability," he said.
Mustapha further said that 2015 general election was a smooth transition, stating that 2019 election should build upon that example.
Also speaking, Princess Gloria Akobundu, the Chief Executive Officer, NEPAD, said that the sensitisation and mobilisation would be taken to the grassroots in partnership with the CSOs, media and youth organisations.
She said that the advocacy was needed at the grassroots for a violence free election in the country.
The coordinator NEPAD appealed to electorate not to sell their votes.
She said a communiqué would be issued in various languages to enable the people at the grassroots understand and interpret the message, to ensure violence free election.
"Don't forget that President Muhammadu Buhari has being clamouring on 'one man one vote' and violence free election in Nigeria, so the women and youths must take this sensitisation programme very seriously.
Akobundu, however, advised the citizenry to be an advocate of peace in any environment they find themselves.(NAN)