By Simon Ebegbulem & Ike Uchechukwu
A popular Benin musician, Elvis Oni, aka Papa, was Tuesday night shot dead by suspected robbers at his residence in Benin, Edo State capital.
Also a businessman, Mr. Aloysius Adiwge, was reportedly shot dead by robbers that invaded his residence at Atabong by Eyo-Ita in Calabar South Local Government Area of Cross River State, yesterday.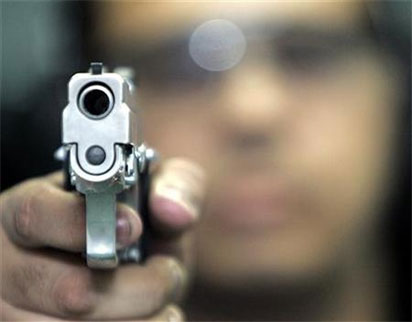 The robbers were said to have, on arrival, dispossessed tenants of cash and other valuables during the robbery operation that lasted for about 10 minutes.
It was gathered that the late Oni, who is the landlord, was in discussions with some of his band members when he heard footsteps along the passage.
He was said to have stood up to find out who it was when he was shot at close range by the robbers.
Policemen attached to the New Benin Divisional Station were drafted to the scene at about 9:35a.m. and they took away the corpse to the Central Hospital Benin.
The state Police Public Relations Officer, DSP Chidi Nwabuzor, when contacted yesterday confirmed the incident, saying the Police are in search of the robbers.
On Mr. Adiwge, it was gathered that the robbers invaded the compound at Atabong Street and started breaking down doors and dispossessing occupants of valuables.
One of the neighbours said Mr. Adigwe attacked one of the gang members when they entered his room, "probably, he acted on impulse because he thought the robbers were not armed with guns, unknown to him that the second group was armed.
"He cut one of the robbers with a machete. The robber shouted and other gang members came in, saw the machete cut and immediately opened fire on him."